WELCOME TO PADS OKANAGAN
OKANAGAN PUPPY-RAISING CHAPTER
Welcome a puppy into your home and your life for approximately 18 mos. Raising a PADS puppy means having a furry companion by your side at work, school, the grocery store and wherever else you may go in a day.
Our supporters and sponsors help in a variety of ways, from helping to feed our puppies, building awareness or raising much needed funds for training.  Would you like to get involved with supporting PADS? Contact our Okanagan Team today for more information.
Join us January 25th as we catch up with Murray and Tony! Tony works at the Customized Learning Centre, a small high school alternate program in Coquitlam School District.  Tony spends his day with Murray (handler) or Dannielle, Youth Worker (trained co-handler),...
read more
I'm so happy to report that since my last pupdate, I haven't had to wear a cone! Instead, this was the month of SNOW, visitors and lots of outings. The best time of my life was last year's snowfall. There is no feeling comparable to bounding over the edible white...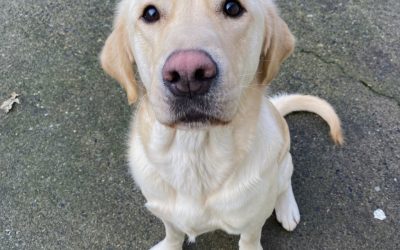 Dash II is always eager to work and loves learning new skills. He's been practicing more movement and walking skills around a power chair. He's also been learning different skills with his nose and his paws. His favorite skills to practice right now are "open the...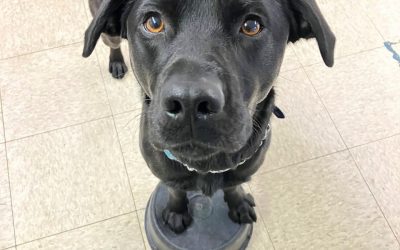 Spring has let us know that the working life out and about in cape is not for her, and she has been released from advanced training. She did let us know that she would love to change a life and provide support as a work-from-home important pet. She is eagerly awaiting...