Be You.
With Us.
We serve communities that are greater and stronger because of their diversity. What makes YOU different is worth both celebrating and cultivating.
PADS is committed to equality across race, gender, age, religion, identity, ability and experience. We invite you to bring your whole self to our team, helping us to change lives, one dog —and person—at a time.
Join Us TODAY.
Current Career Opportunities
Reporting to the Training Program Manager, the Advanced Dog Trainer assists the Advanced Training team with training assistance dogs, developing skills and making placements with clients. The Advanced Dog Trainer is responsible for the training of adult dogs, the training under the direction of the Training Program Manager. The Advanced Dog Trainer assists the Training Program Manager with a cohort of approximately 4-6 dogs and the associated raiser and sitter volunteers.
PADS is seeking a qualified Service and Hearing Dog Program Manager to fill a permanent, full-time position, based in Burnaby, British Columbia.
PAST Career Opportunities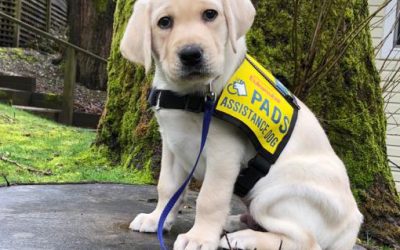 The Special Events Intern organises and coordinates several major events that happen over the summer, with special emphasis on our MOVE Fundraising campaign in July.