Outlet: Burnaby Now Date: September 22, 2023 Author: Cornelia Naylor
read more
PADS is more than 90% volunteer-driven 
we thrive off the passion of the people who have decided to join the PADS Family.
PADS currently runs volunteer programs in the BC Lower Mainland & Okanagan as well as in Calgary, AB., and is a fully accredited member of Assistance Dogs International.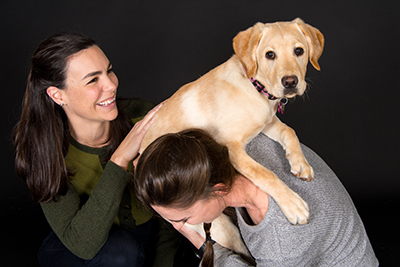 FOLLOW OUR ADVENTURES
Our pups are always adventuring. Follow along each month to see what they're up to and how they are doing!
Update: With the school year just around the corner, PADS Swift is proud to announce that she has been placed with Angela, the principal of Richmond Christian's Middle Campus, as an Accredited Facility Dog. When asked about her impact, Angela writes: "We have loved...
read more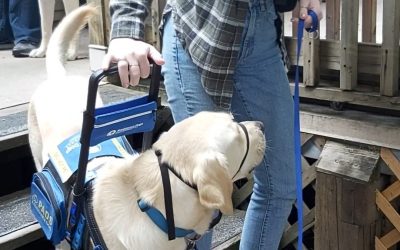 Dash II has been placed with one of our clients and is now enjoying his career as a Mobility Service Dog! His team training went well where both partners learned how to navigate the world together and both are now settling into their new routine. We express our...
read more