GIVE a puppy.
Change a life.
Click the link below to hear from Puppy Raisers Meredith and Henrik. Together this dynamic duo has raised a total of 9 pups, often welcoming two pups into their home at a time. Tune in to learn more about their PADS Puppy-Raising journey and to find out what it's like...
read more
PADS is more than 90% volunteer-driven 
we thrive off the passion of the people who have decided to join the PADS Family.
PADS currently runs volunteer programs in the BC Lower Mainland & Okanagan as well as in Calgary, AB., and is a fully accredited member of Assistance Dogs International.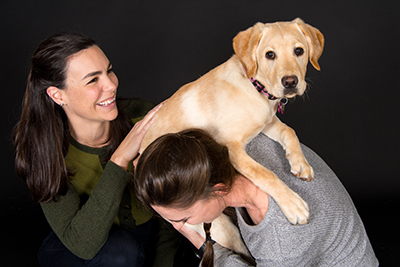 FOLLOW OUR ADVENTURES
Our pups are always adventuring. Follow along each month to see what they're up to and how they are doing!
Happy Lunar New Year everypawdy! February was a big month for me. It started out with a public access assessment in a mall. Tall and I got followed around by a hooman with a clipboard. I got to show off all my skills plus I showed that I do not eat treats off the...
read more
Great news!!! We are very exited to announce that GROOVY has passed his pre-placement testing and has been matched with a client! Way to go Groovy!  Groovy and his client will start team training in late February. A huge congratulations to all the volunteers, PADS...
read more