GIVE a puppy.
Change a life.
Meet PADS Norquay: Metro Vancouver Transit Police's Newest TEAM MEMBERMetro Vancouver Transit Police has welcomed a PADS Accredited Facility Dog (AFD) named Norquay to its dog team. Unlike the existing seven Transit Police dogs that are trained to detect explosives...
read more
PADS is more than 90% volunteer-driven 
we thrive off the passion of the people who have decided to join the PADS Family.
PADS currently runs volunteer programs in the BC Lower Mainland & Okanagan as well as in Calgary, AB., and is a fully accredited member of Assistance Dogs International.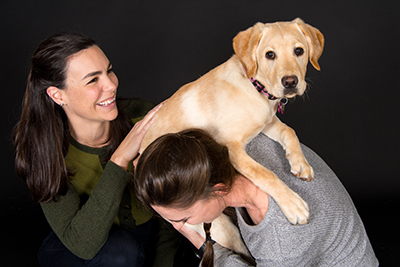 FOLLOW OUR ADVENTURES
Our pups are always adventuring. Follow along each month to see what they're up to and how they are doing!
I'm so happy to report that since my last pupdate, I haven't had to wear a cone! Instead, this was the month of SNOW, visitors and lots of outings. The best time of my life was last year's snowfall. There is no feeling comparable to bounding over the edible white...
read more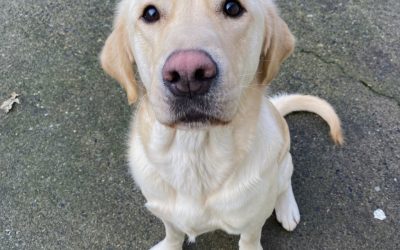 Dash II is always eager to work and loves learning new skills. He's been practicing more movement and walking skills around a power chair. He's also been learning different skills with his nose and his paws. His favorite skills to practice right now are "open the...
read more