Join us on Tuesday, November 28th at 1:00 PM PST for a special Tune-In-Tuesday featuring our newest puppies the Pumpkin Litter – now only 5 weeks old!
read more
PADS is more than 90% volunteer-driven 
we thrive off the passion of the people who have decided to join the PADS Family.
PADS currently runs volunteer programs in the BC Lower Mainland & Okanagan as well as in Calgary, AB., and is a fully accredited member of Assistance Dogs International.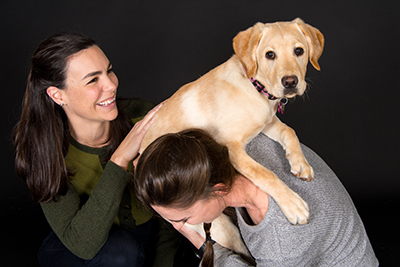 FOLLOW OUR ADVENTURES
Our pups are always adventuring. Follow along each month to see what they're up to and how they are doing!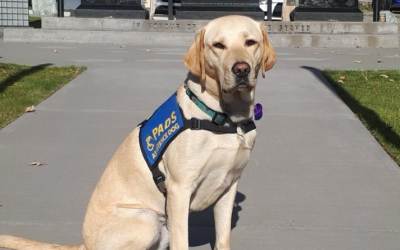 Update: Findlay and her client are thriving as a Service Dog Team, and sent in this update on their life together: "When I met my Findlay, I was in awe at her great temperament and training. She is the perfect match for me - playful, athletic, cuddly and also serious...
read more
Update : Team Storm II is doing wonderfully well! Jolene gave us this update on their life together: "Storm II came into my life at the perfect time. I feel like he pulled me out of a dark hole. After my service, I was left in a pretty bad place. He has brought such...
read more