GIVE a puppy.
Change a life.
FOR IMMEDIATE RELEASECalgary (March 27, 2023) – Pacific Assistance Dogs Society (PADS) is appealing to the Calgary community to help us find a new home from which to train life-changing dogs. After 6 years subletting from our friends at Chasin' Tails, in the Meridian...
read more
PADS is more than 90% volunteer-driven 
we thrive off the passion of the people who have decided to join the PADS Family.
PADS currently runs volunteer programs in the BC Lower Mainland & Okanagan as well as in Calgary, AB., and is a fully accredited member of Assistance Dogs International.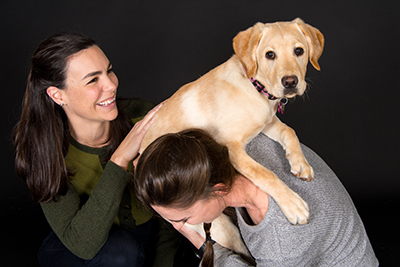 FOLLOW OUR ADVENTURES
Our pups are always adventuring. Follow along each month to see what they're up to and how they are doing!
Sweet Smore is proud to announce that he got a job! He passed his pre-placement testing and has been matched with a client. Congratulations to PADS Smore and his community of amazing supporters for their time, energy, and dedication to his success! Whelping Homes: The...
read more
This month Captain went to a different raiser for 2 weeks as part of a puppy swap, then went for a 3-day venture with his favourite sitter. I made a dog bed for a puppy we were supposed to get, and here's a picture of Captain seeing if he could fit on it. Submitted...
read more