Raise a puppy.
Change a life.
ABOUT PADS
Pacific Assistance Dogs Society (PADS) breeds, raises and trains fully certified assistance dogs. Our service (mobility & PTSD) and hearing dogs provide life-changing independence to those with physical disabilities other than blindness. Our accredited facility dogs work with community professionals, such as teachers, RCMP and psychologists to help support healthy communities.
FOR IMMEDIATE RELEASE: It is with great disappointment we announce the cancellation of this Saturday's For the Love of Dog Gala. Late this afternoon, BC Health Officials encouraged organizers to cancel events over 250 people.   The health and well being of our people...
read more
It's #GivingTuesday 2020 and thanks to our dear friends at the McGrane-Pearson Endowment Fund*, Pamela Manson Fund* & the Gracie-Waddell Fund* all donations made today will be matched up to $15K. This means that we could raise enough in just one day to train two...
read more
PADS is more than 90% volunteer-driven 
we thrive off the passion of the people who have decided to join the PADS Family.
PADS currently runs volunteer programs in the BC Lower Mainland & Okanagan as well as in Calgary, AB., and is a fully accredited member of Assistance Dogs International.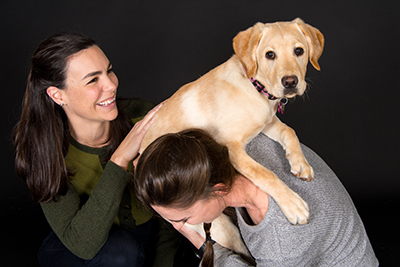 FOLLOW OUR ADVENTURES
Our pups are always adventuring. Follow along each month to see what they're up to and how they are doing!
DODGER II has been having a lovely time with his advanced sitter on the island, Don. They have been working hard on obedience, engage/disengage and loose leash walking with a new handler. Don says that they are really starting to click and work as a team and Dodger is...
read more
WOODSTOCK recently joined advanced training and has been settling in nicely. He has been working on his loose leash walking and obedience with a new handler as well as working on how to move his feet with skill such as 'perch' or walking over cavalettis. Woodstock is...
read more