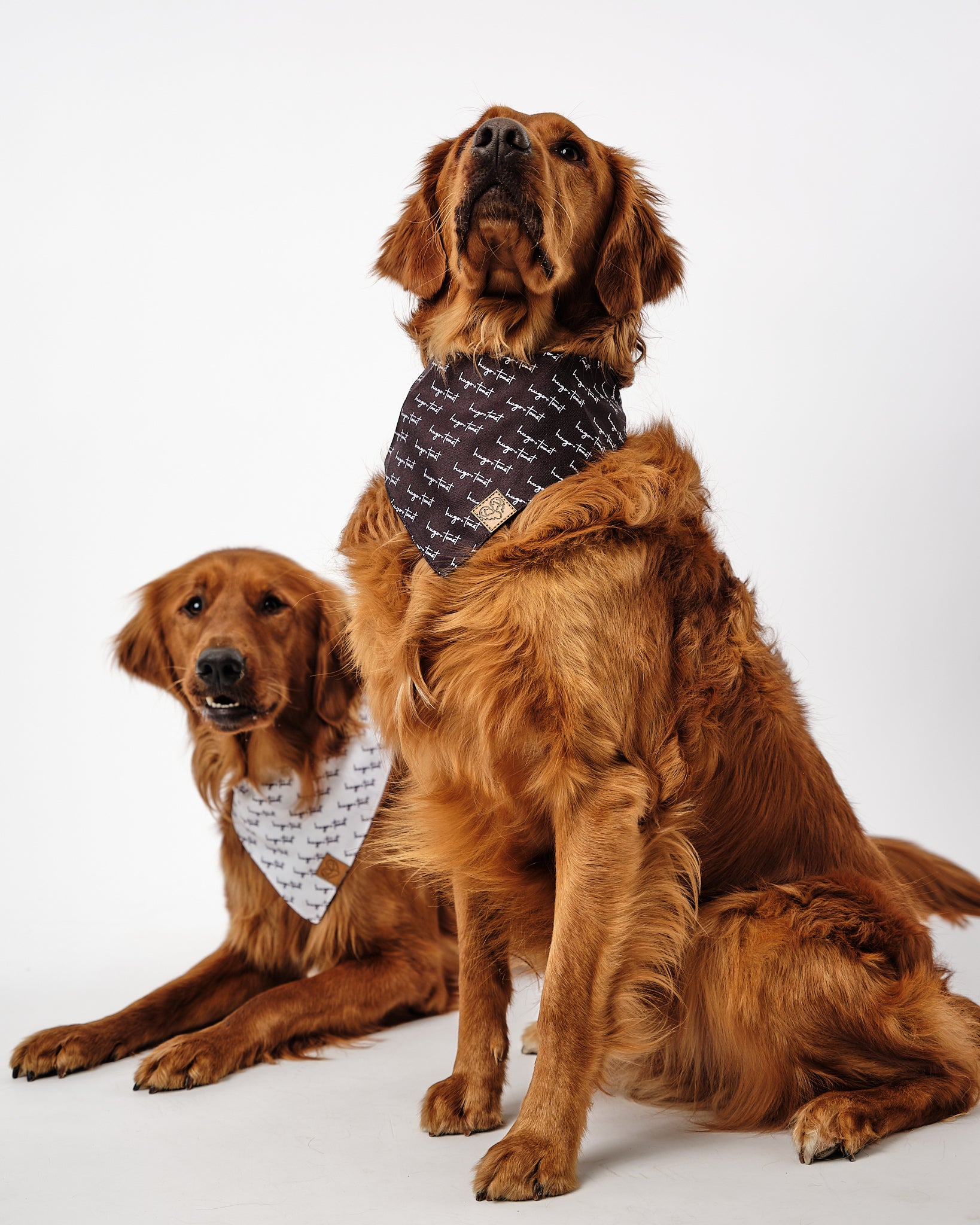 Meet our newest Corporate Partners, Canadian Clothing Company Hugo + Toast.
Hugo + Toast is a Saskatchewan-based clothing brand that was created for a beautiful purpose that involves assistance dogs!
Hugo + Toast, co-owned by Karlissa Dressler and Kenedi Klein, is making a name for itself, both through its cozy and stylish bamboo loungewear and their generous support of assistance dogs.
We are honoured that they have chosen PADS to receive 

10%

of every Hugo + Toast sale over the next 2 years!
Founder and Co-Owner, Karlissa, was inspired to support service dog organizations after her own personal experience with the life-changing effects of dogs. Hugo + Toast (the brand) was inspired by her two Golden Retrievers, Hugo and Toast who had a tremendous impact on her life and wellness as she went through postpartum depression.
Along the way, Karlissa met PADS K9 Merlot  and Sgt Tia Froh (pictured below) that work with children that have been victims of crime and trauma at the Regina Children's Justice Center.
The discovery that her own community was being served in monumental ways by this awesome team led her to select PADS  as Hugo + Toast's chosen charity. We couldn't be more grateful.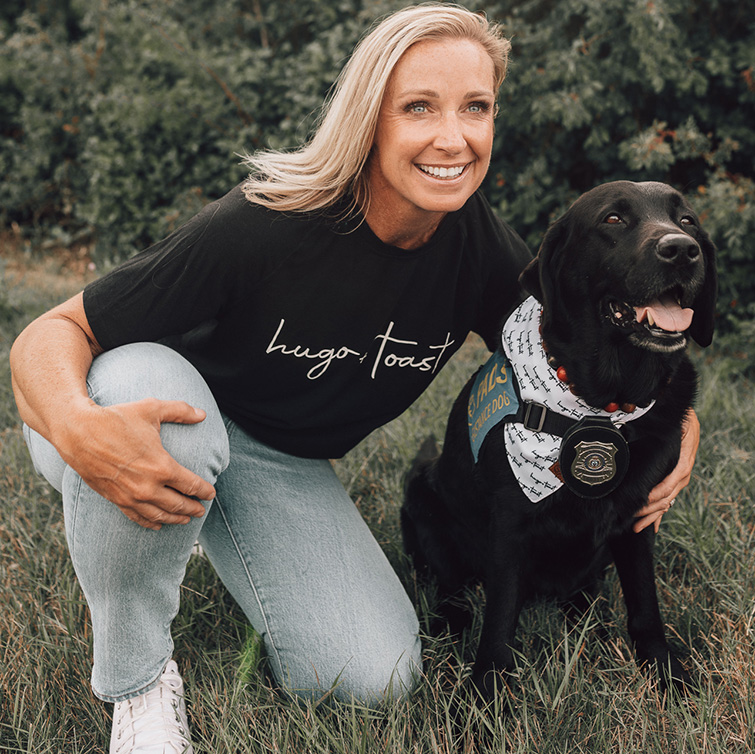 Hugo + Toast = PADS LOVE!
Want to save on beautiful Hugo + Toast clothing and support PADS? Get a code for Buy One, Get One Free on your next purchase from Hugo + Toast and PADS will receive 10% of your purchase to place more life-changing dogs.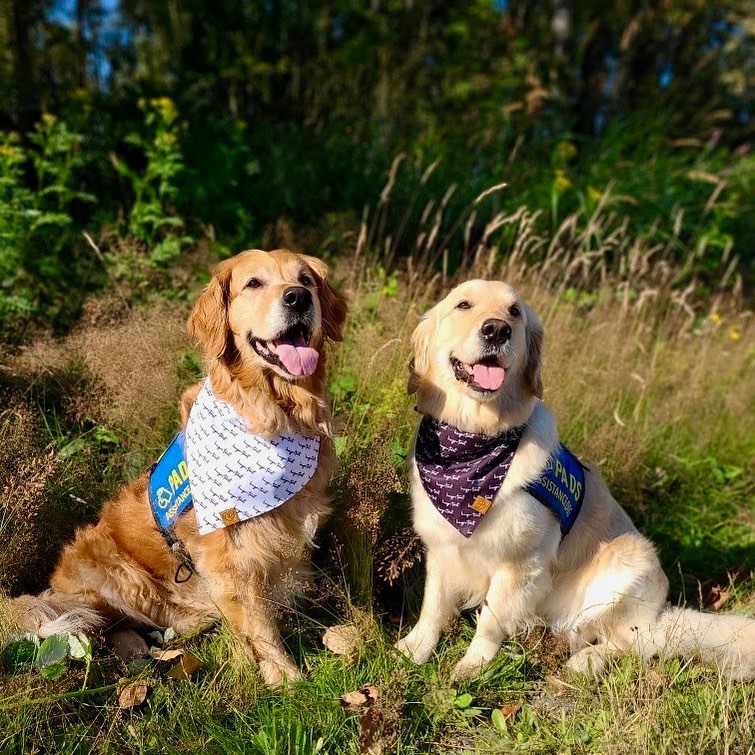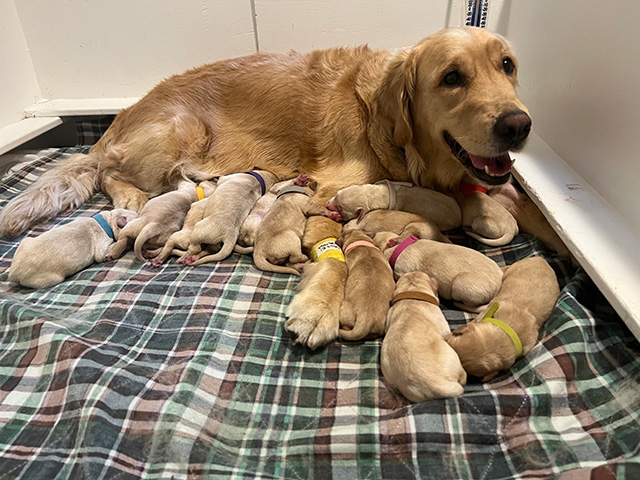 MORE is IN STORE
We are delighted to announce that as a result of their generous partnership, Hugo + Toast will also be naming and sponsoring Quinces recent (and record breaking!) litter of 13 puppies! Their support will cover the costs associated with caring for momma Quince and her puppies for not only the first 8 weeks, but throughout their first year of life.
They have some fun things planned for naming so please stay tuned!
SASKATCHEWAN PROUD
The Hugo + Toast Team are proud of their prairie roots and have partnered with their local Smitty's to raise even more funds for PADS through a 50/50 draw.
If you're in Regina, be sure to stop by the North Albert location of Smitty's  to get your tickets and have a say in what Quince's puppies should be named!