MEET OUR MOVER: Terri and Friends
How they are Moving for PADS
You'll have to follow them on Instagram and Facebook to see how this fantastic team is moving!
It could be hiking, swimming, paddle boarding, horseback riding, mucking, mowing, gardening, power washing, the list is limitless.
Why they are Moving for PADS
I started volunteering for PADS in 2006 as a puppy sitter until 2011 when I transitioned to puppy raising my first dog Hawk. I am currently raising my 11th puppy – Electra.
In 2012 I was raising our second dog, Halo, she was accepted into the breeding program in 2014, so I became her breeder caretaker, while continuing raising pups. After Halo's 5th litter she retired and of course my husband Rory and I adopted her, she has been our heart dog.
I have had the privilege of meeting many of our clients and heard their stories about the impact these amazing dogs have in their lives. Whether our dogs graduate as service, AFD, hearing, VIP or a beloved pet they bring a special magic to their people.
This year Folie, Electra and I are MOVING for PADS in honour of "HurryUpHalo", who participated over the past years in her own way – broom chasing, paddle boarding and her version of dancing. Sadly Halo lost her battle with cancer last December.
Ways to help
Want to help Teri meet their goal? Click the Donation box below.
Want to spread the word about this awesome adventure? Share this story along with other "Movers" stories on social media to help raise awareness about PADS.
Want to join the event and MOVE in your own way? Click the Registration box below and get your move on!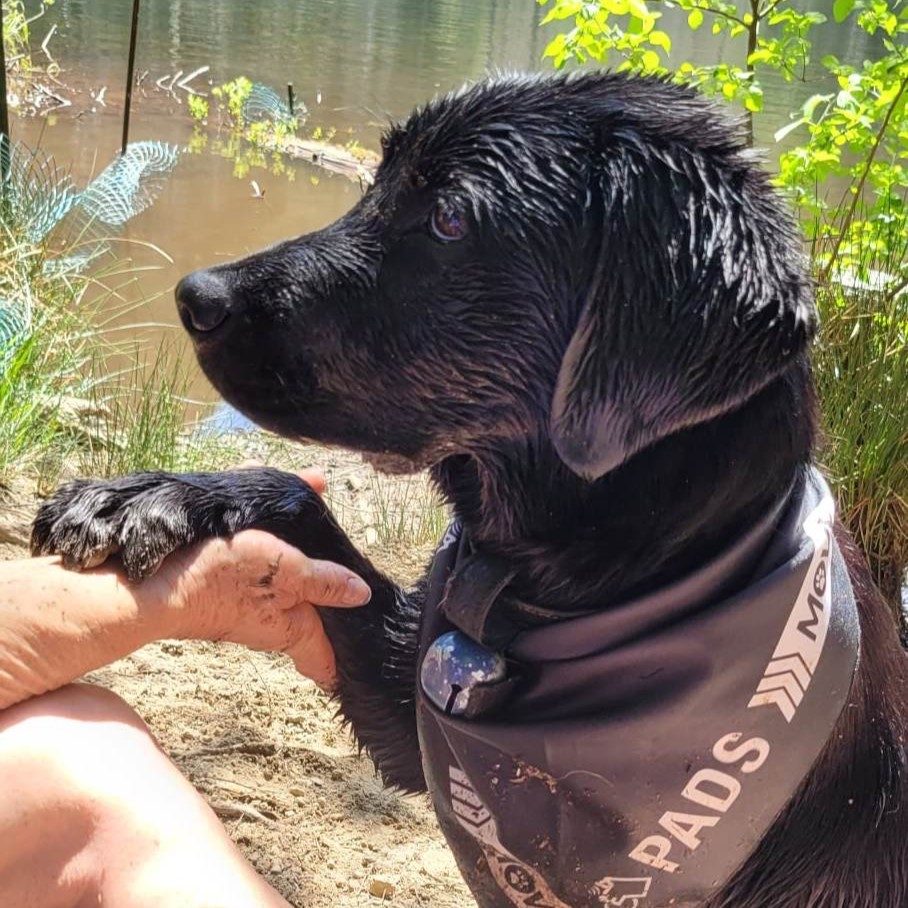 GOAL: 2000
Click here to support Teri and Electra in honour of Halo
Get Your Move On
Click here to learn more about registering for the event.