INSTRUCTORS ASSISTANT | POSITION FILLED
Applications Closed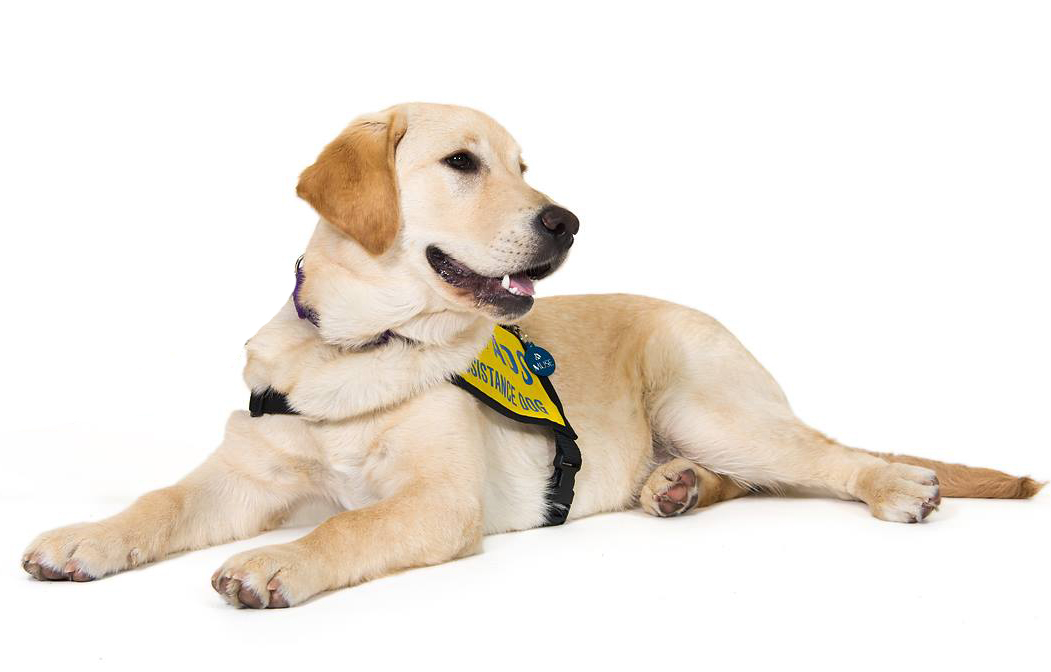 PUPPIES ARE JUST ONE OF THE JOB PERKS!
We're an organization driven by passionate people – that happens to include puppies – that grow up to change lives every single day. We expect excellence of ourselves and our team, but we have fun too.
Pacific Assistance Dogs Society (PADS) breeds, raises and trains fully certified assistance dogs. Our service (mobility & PTSD) and hearing dogs provide life-changing independence to those with disabilities other than blindness. Our accredited facility dogs work with community professionals, such as teachers, RCMP and psychologists to help support wellness in our community.
We're proud of the fact that we were the first fully accredited member of Assistance Dogs International in Canada.
We are seeking someone to fill the role of Instructor's Assistant. This role reports to the Training Program Manager and works alongside staff and volunteers who support PADS Advanced Training  activities.
QUALIFICATIONS
High school graduation is required.
Familiarity and skills with canine behaviour, care and safety.
Ability to learn and practice PADS obedience dog training techniques.
Articulate and receptive in communicating, both verbally and in writing.
Good organizational skills.
Trustworthy, able to maintain appropriate confidentiality, and having sound judgment.
Solid record of working positively and productively with others and independently.
Ability to lift 50 lbs. of food products for up to 200 feet and dogs weighing 70 lbs for up to 10 feet.
Basic skills in using PCs; the Internet; and MS Word, Excel, and Outlook. Ability to learn new software.
Valid BC Driver's License, at a minimum level of Class 5 (ideal but not required).
WORKING CONDITIONS & COMPENSATION
The PADS Instructor's Assistant shares workspace and equipment with other employees at PADS' facilities. There is daily interaction, and physical contact, with dogs that are in advanced training and occasionally with puppies residing in the PADS puppy kennel, as well as, exposure to chemicals and other cleaning solutions needed to maintain the PADS kennel.
Compensation
The position is compensated at $20.84/hr with a benefits package after the 3 month probation period.
HOURS OF WORK
This is an on-site position at the PADS campus in Burnaby, scheduled 7.5 hours per day, Monday to Friday, 8 am to 4 pm with a 30-minute unpaid lunch. Occasional evening or weekend work may be required.
MAIN RESPONSIBILITIES
The Instructor's Assistant handles these responsibilities for the Society:
Maintaining safe and sanitary conditions in kennels, training spaces, and exercise yards.
Assisting with feeding and toileting of dogs.
Assist with campus outdoor tasks such as leaf blowing, power washing, carrying bags of dog food.
Assisting with providing routine care and grooming of PADS' canines, including periodic checks for illness, injury or abnormalities, and nail trimmings, ear cleanings and other basic treatments.
Maintaining safe and clean outdoor and indoor areas around the training centre and campus (may include raking, leaf blowing, sweeping, pressure washing, mopping floors, laundry)
Assist with basic obedience dog training to reinforce behaviours taught by PADS Instructors.
Actively participating in the maintenance of up-to-date, accurate and complete records regarding care and training of PADS canines.
Complying with PADS' procedures in order to meet ADI minimum standards and ethics for training and care of assistance dogs.
Maintaining current knowledge of legal requirements regarding canines, as well as of assistance dog programs.
In public encounters, familiarizing the public about Assistance Dogs and the legal rights of people with disabilities who are partnered with them; and demonstrating appropriate behaviour in working with dogs and volunteers (e.g., good personal and canine hygiene, courtesy and consideration to others and others' property, proper training techniques in handling dogs); and
Performing other related responsibilities.
BE YOU. WITH US.
We serve communities that are greater and stronger because of their diversity. What makes YOU different is worth both celebrating and cultivating.
PADS is committed to equality across race, gender, age, religion, identity, ability, and experience. We invite you to bring your whole self to our team, helping us to change lives, one dog —and person—at a time.
DOES THIS SOUND LIKE A FIT FOR YOU?
If you think you are a good fit for our organization and are interested, apply by filling out the form below and upload a resume and cover letter! We thank all applicants who apply; however, only those chosen for an interview will be contacted.
THIS POSITION HAS NOW BEEN FILLED