WELCOME TO PADS OKANAGAN
OKANAGAN PUPPY-RAISING CHAPTER
Welcome a puppy into your home and your life for approximately 18 mos. Raising a PADS puppy means having a furry companion by your side at work, school, the grocery store and wherever else you may go in a day.
Our supporters and sponsors help in a variety of ways, from helping to feed our puppies, building awareness or raising much needed funds for training.  Would you like to get involved with supporting PADS? Contact our Okanagan Team today for more information.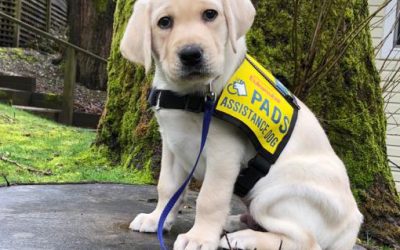 The Special Events Intern organises and coordinates several major events that happen over the summer, with special emphasis on our MOVE Fundraising campaign in July.
read more
Jules continues to be the clown in Advanced Training! She is such a happy, goofy dog. She enjoys working and learning and improves her skills every day. Jules still struggles with self-control at times, but she works hard and always tries her best. This month, Jules...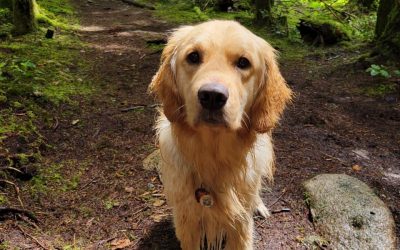 Benji had a great month! He's settled in very well to the schedule at his trainer's home and weekend sitters. His barking has improved greatly as he has gotten used to the sights and sounds on the farm. This month, Benji has enjoyed a variety of field trips that are...
This month, Zion II worked on building her calm and default leave its around food by playing games using boundaries and incompatible behaviours for various scenarios. Sometimes it's still tricky, but she's starting to get the hang of it! She really enjoys practicing...