WELCOME TO PADS OKANAGAN
OKANAGAN PUPPY-RAISING CHAPTER
Welcome a puppy into your home and your life for approximately 18 mos. Raising a PADS puppy means having a furry companion by your side at work, school, the grocery store and wherever else you may go in a day.
Our supporters and sponsors help in a variety of ways, from helping to feed our puppies, building awareness or raising much needed funds for training.  Would you like to get involved with supporting PADS? Contact our Okanagan Team today for more information.
Join us January 25th as we catch up with Murray and Tony! Tony works at the Customized Learning Centre, a small high school alternate program in Coquitlam School District.  Tony spends his day with Murray (handler) or Dannielle, Youth Worker (trained co-handler),...
read more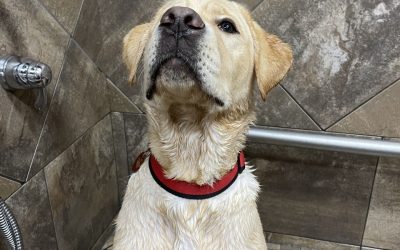 Well, this month has been pretty quiet other than my raiser helping out with the little puppies a few times. I had 2 small ones in the house for a bit, and I had to learn how to be appropriate around our little PADS puppies in training. My raiser has been working hard...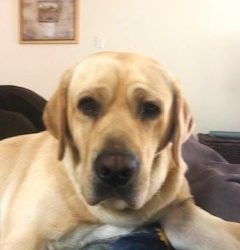 Sinclair has loved the snow, which sends him into the zoomies almost immediately! He's been hanging out with my first puppy, Cobbler, on weekend hikes and at occasional sleepovers. Initially, he drives Cobbler a bit mad but inevitably, it becomes a mutual love fest;...
I'm falling in love with Leone! Leone has really started to fit in around our busy house, and I've been very impressed with her loose leash walking and general disposition when she is out working in her cape. Leone has tons of confidence, and I am really looking...