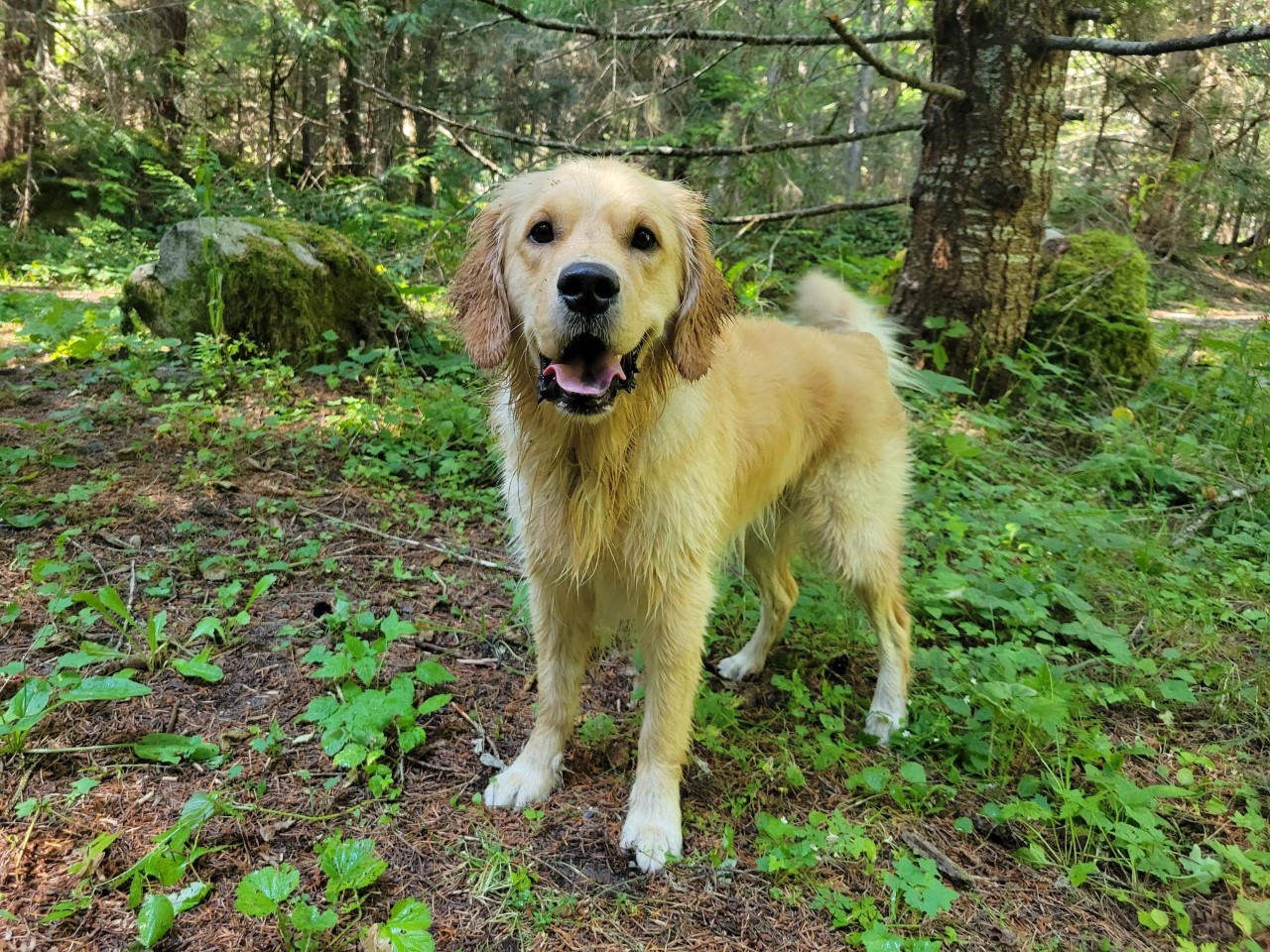 Benji has had a busy month! He has been working hard at solidifying his obedience and skills. He has joined his trainer at the Fair At The PNE, hanging out with the Superdogs! It is a very busy and exciting environment, and Benji takes it all in stride. Benji is relaxing during shows with his buddies in Advanced Training, and in between shows, he loves coming out to train around all the distractions. He's taking advantage of his quiet weekends with his sitter to rest and recuperate.  
Skills Being Learned:

 Go Visit, proofing obedience 

Recent Field Trips

: PNE, Cabela's, Chilliwack River 

Possible Behavior Challenges:

 Arousal/Self Control

Advanced Training Location: 

West Coast (Satellite)
Thank you again for all your support of Advanced Dog Benji!
Submitted By: Emma, Advanced Trainer