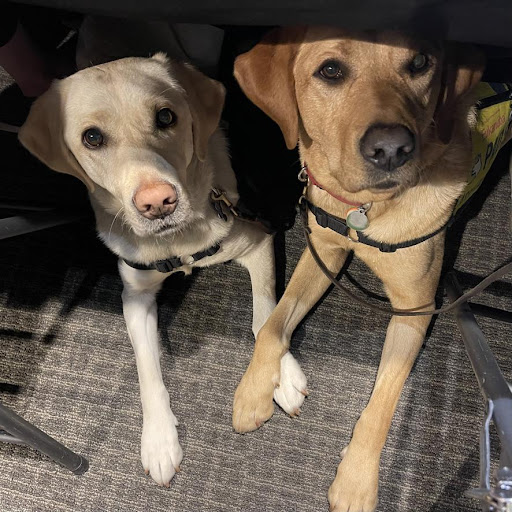 Summer isn't all vacation for Campbell. He has been really drilling down on his obedience skills and working with other handlers in preparation for his pre-placement test. However, even work can be fun! Campbell has been able to enjoy taking his work on spreading his undeniable charm amongst everyone he meets.
Skills being learned: AFD skills, obedience, body handling
Recent field trips: Recent field trips: Pet store, camping, chapters
Possible behavior challenges: Gets very excited over food, struggles with transitions into new homes
Advanced training location: Calgary
Thank you again for all your support of Advanced Dog Campbell!
Submitted by: Miranda, Apprentice Instructor