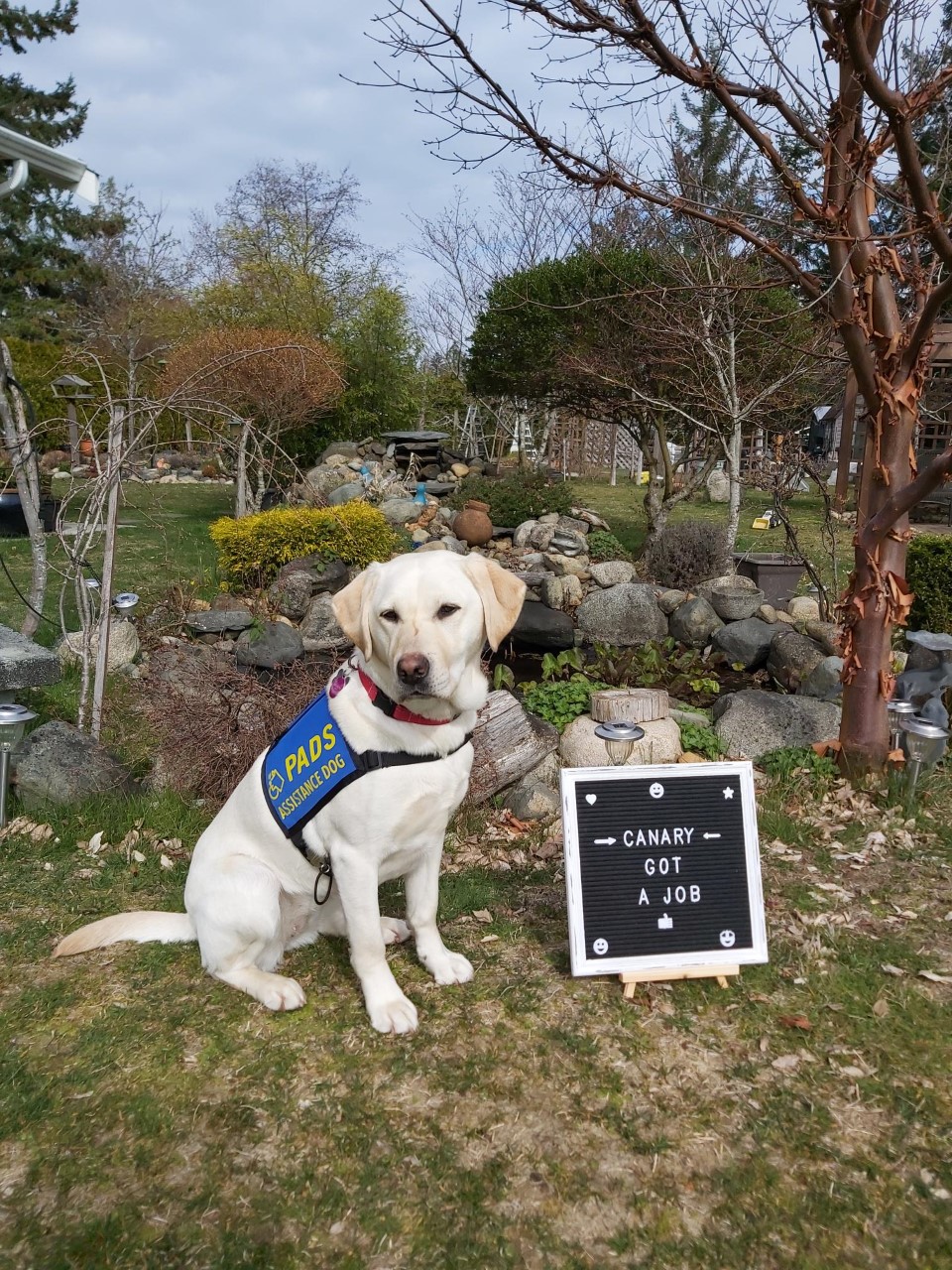 Canary has recently taken her Public Access Test and passed with flying colours! She is now a Certified Mobility Service Dog. This is a very exciting step forward. Soon she will be matched with one of our clients, where she will make a direct positive impact in their day-to-day life. Way to go Canary!
Skills being learned: 

Retrieve in challenging environments

Working on:

 Settling on a mat instead of sniffing around the kitchen

Advanced training location:

 Vancouver Island (Satellite)
Thank you again for all your support of Advanced Dog Canary!
Submitted by: Rob, Senior Instructor