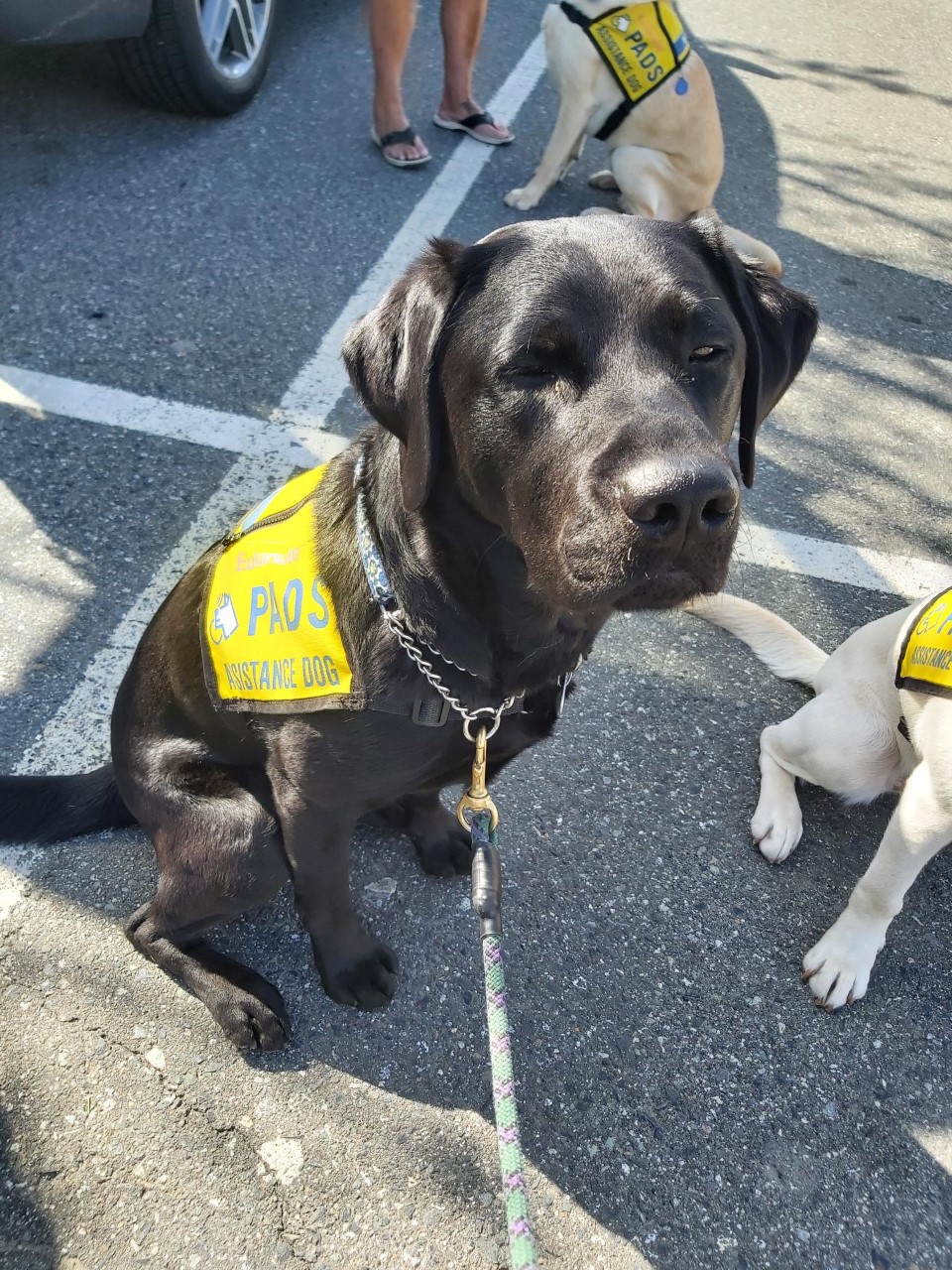 Cashew has been working hard at learning to pull the wheelchair. Currently, he is still working on stamina and strength through short distances. He also enjoys the summer sun very much and lets it soak into his fur at any opportunity.
Skills being learned: 

 Retrieve in challenging environments

Working on:

 Closing doors with nose

Advanced training location:

 Vancouver Island (Satellite)
Thank you again for all your support of Advanced Dog Cashew!
Submitted by: Rob, Senior Instructor