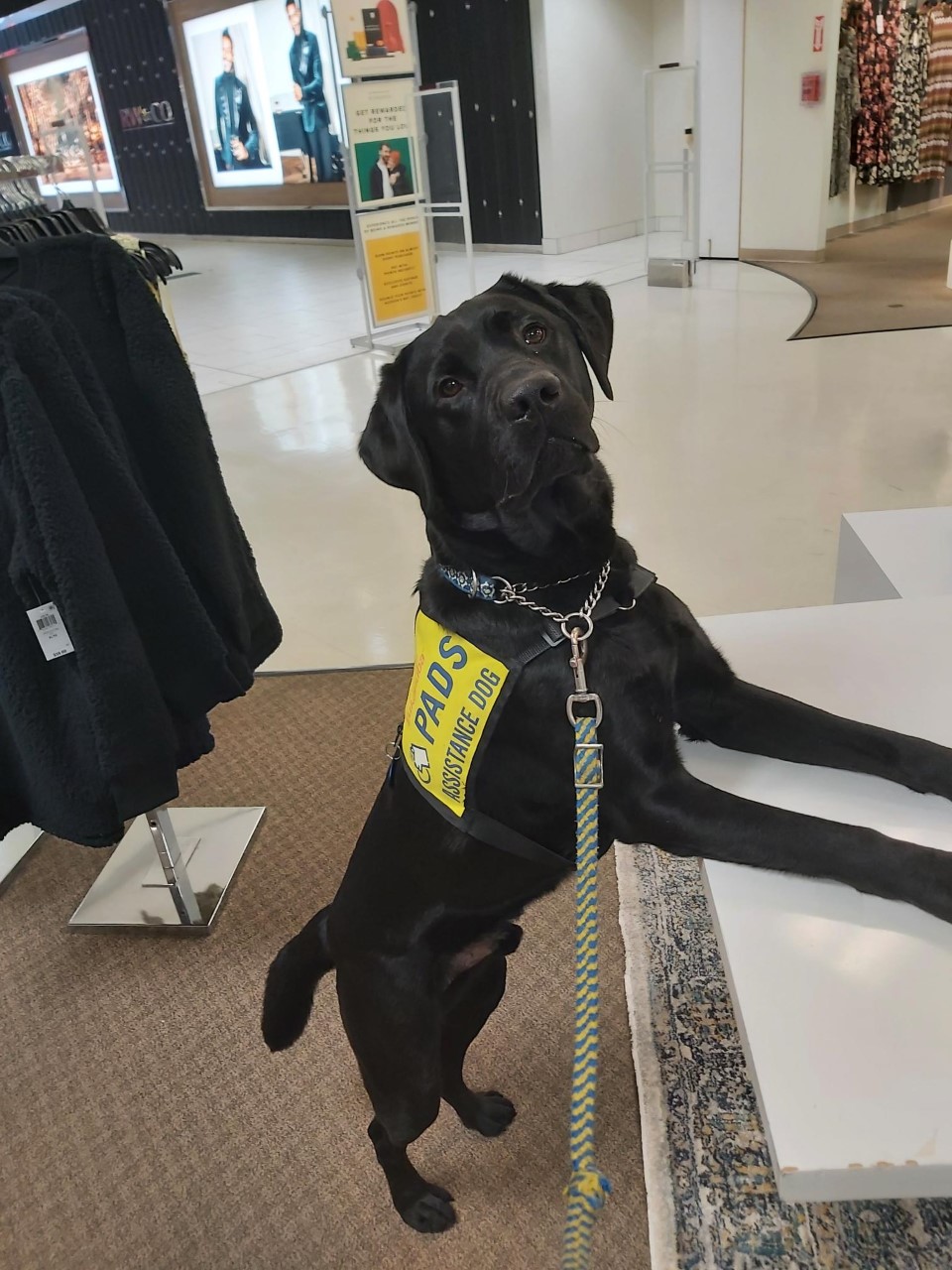 Cashew has been learning more complex behaviours as we progress through his training. This month he has begun to understand how to hold an item patiently in his mouth while the handler reaches for it. Cashew enjoys his free time when he gets to play with his buddies Canary and Champ.
Skills being learned: 

Retrieve, button, closing doors

Working on:

 All the skills needed to be a Mobility dog

Advanced training location:

 Vancouver Island (Satellite)
Thank you again for all your support of Advanced Dog Cashew!
Submitted by: Rob, Senior Instructor