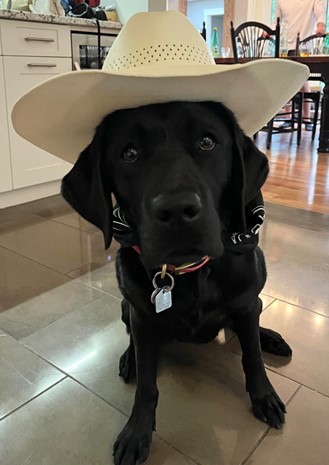 July means that we are really getting into the fun parts of advanced training, where we focus on the fun skills now that Denali has the basics under her belt. We are also taking advantage of the warm weather and enjoying taking training on the road to outdoor locations like the local park. Of course, when you are at the park, it can't be all work, so there are plenty of play breaks with all of her university buddies. 
Skills Being Learned:

 Body Targeting, Alerting Skills 

Recent Field Trips: 

Stampede Lunch, Willow Park Golf Course, CPS Head Quarters

Possible Behaviour Challenges:

 Olfactory  

Advanced Training Location:

 Calgary, AB
Thank you again for all your support of Advanced Dog Denali!
Submitted by: Evelyn, Instructors Assistant