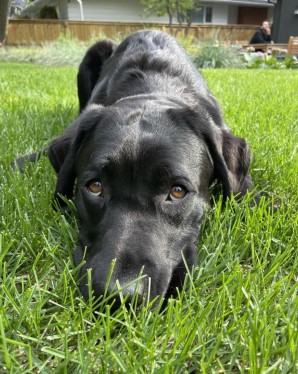 May has been a busy month for Denali II! She is really getting into the swing of things in Advanced Training and has been working hard on her skills, such as chin targeting, lateral movement and polite greetings. When she is not training, she likes to get the party started with the advanced dog crew. And can usually be relied on as the fastest chaser in the bunch or the wrestler to take down her other dog friends. 
Skills Being Learned: 

Movement skills, Mechanics, Polite greetings

Recent Field Trips: 

VAST Conference, Downtown Calgary

Possible Behaviour Challenges:

 Olfactory

Advanced Training Location:

 Calgary
Thank you again for all your support of Advanced Dog Denali II!
Submitted by: Evelyn, Instructors Assistant