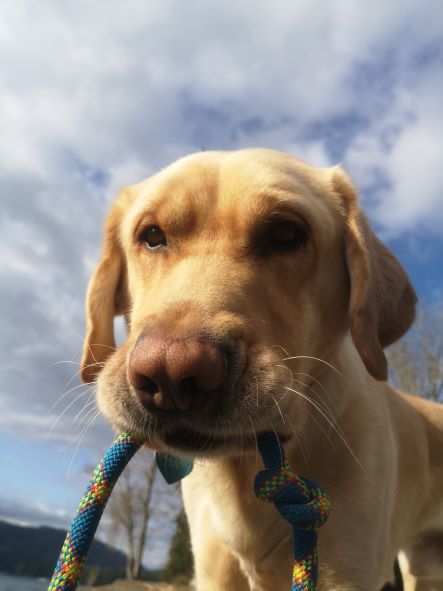 Dennis is sharpening up all his skills to be ready for the next set of service dog team training this spring. We think he has what it takes and are working through his pre-placement testing. Yippee! He is such a good boy. We have been doing some extra outings outdoors to the lake and the park with the nicer weather. Outdoor environments are particularly distracting for dogs, so the extra practice is needed. 
Advanced training location: 

West Coast (Satellite)
Thank you again for all your support of Advanced Dog Dennis!
Submitted by: Lisa, Apprentice Service Dog Instructor