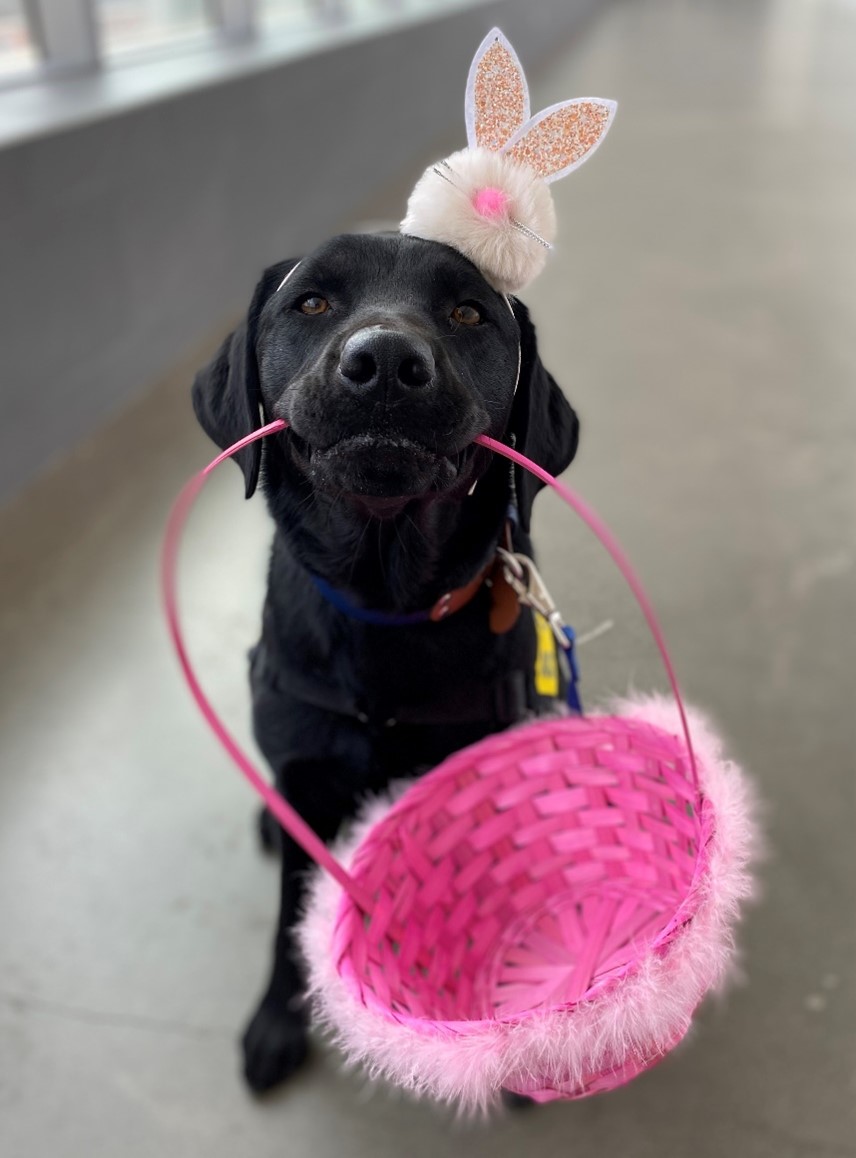 This month Lady II has been learning all kinds of new skills! We have introduced "button," and she loves jumping up to hit that button! She has also been exposed to a wheelchair this month and is picking up the movements and commands around the chair with ease. She gets excited to tug open doors for her trainer and retrieve items that have been dropped. Lady is such a cool dog and gets told all the time that she is her trainer's favourite (but she can't tell the other dogs that!). On her days off, Lady loves to run at the park with her dog friends and join her trainer at the agility centre. Sometimes if there is time, Lady gets to run through some tunnels and pretend that she can be an agility dog too.
Skills being learned: 

Button, foot, my lap, opening/closing doors, carrying items & retrieving

Recent field trips:

 University of Alberta, West Edmonton Mall, Superstore, Costco, Calgary transit, dog park

Possible behaviour challenges:

 Will sometimes try to steal food if left unattended

Advanced training location:

 Calgary
Thank you again for all your support of Advanced Dog Lady II!
Submitted by: Amy, Advanced Trainer