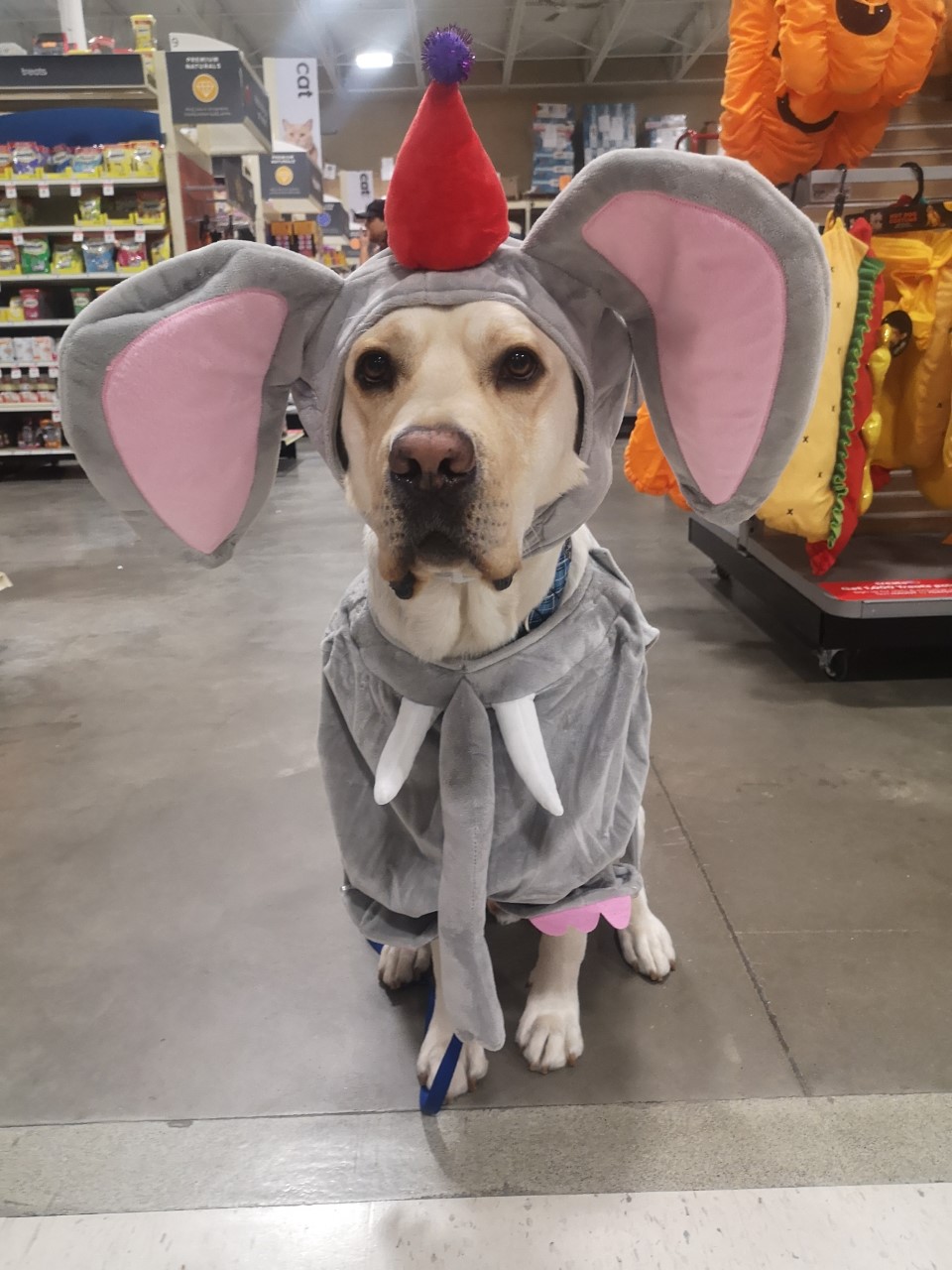 Strong and steady Louis II is adding more cues to the various positions around the powerchair. We train the dogs to go behind the chair on cue when spaces are narrow. They know "heel" means left side and "side means right side. And if we want the dog to go in front of our chair in a narrow space, we ask them to "go through" face the handler and then walk backwards "back." Lots of cue discrimination and listening skills are needed. Then imagine a dog carrying retrieve items at the same time! They need proper rest, be healthy, have good training, and the ability to tune out other distractions!
Trying on Halloween costumes is fun for us, but it can also serve as a function to teach our dogs to be still and let someone handle their feet, elbows, legs, head, and ears. We can also see how the dog feels about things touching their backs and bodies.
Thank you again for all your support of Advanced Dog Louis!
Advanced training location: West Coast (Satellite)
Submitted by: Lisa, Apprentice Instructor