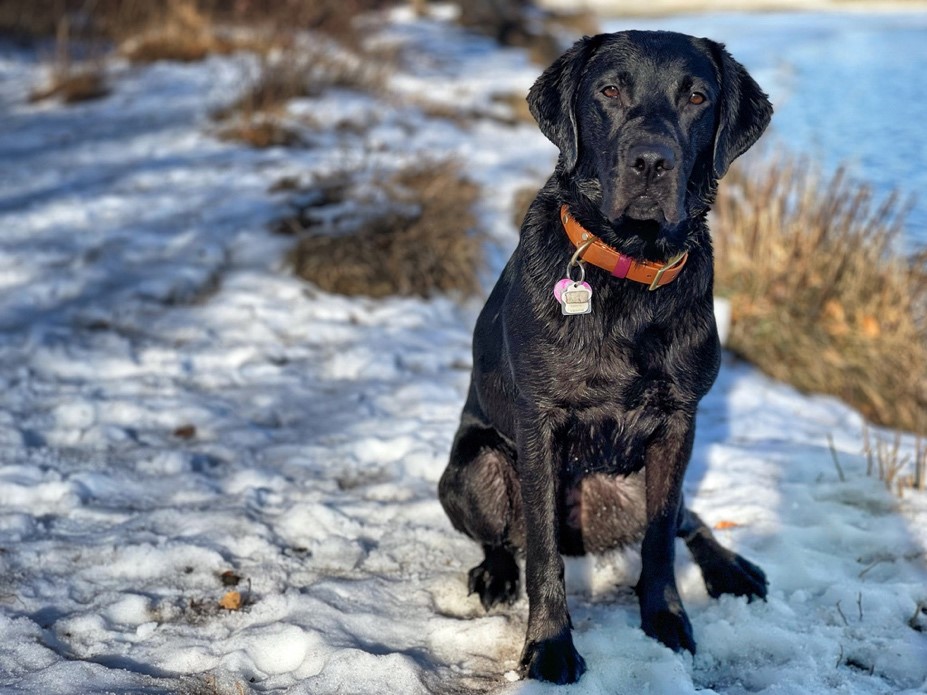 Moriah has been polishing up her skills for preplacement testing. She has been staying with Miranda this month so that she can continue to practice alerting in the home environment and out on field trips evenings and weekends. She has been settling into life at Miranda's house very well and loves her morning runs at the off-leash park.
Skills being learned: 

Doorbell alerts, alerting in on beds and couches, timer, fire alarm, phone ringing, keys dropped.

Recent field trips:

 Sue Higgins park, The Core Shopping centre

Possible behavior challenges: 

high prey drive, motivated by sights and sounds in her environment

Advanced training location:

 Calgary
Thank you again for all your support of Advanced Dog Moriah!
Submitted by: Miranda, Apprentice Instructor