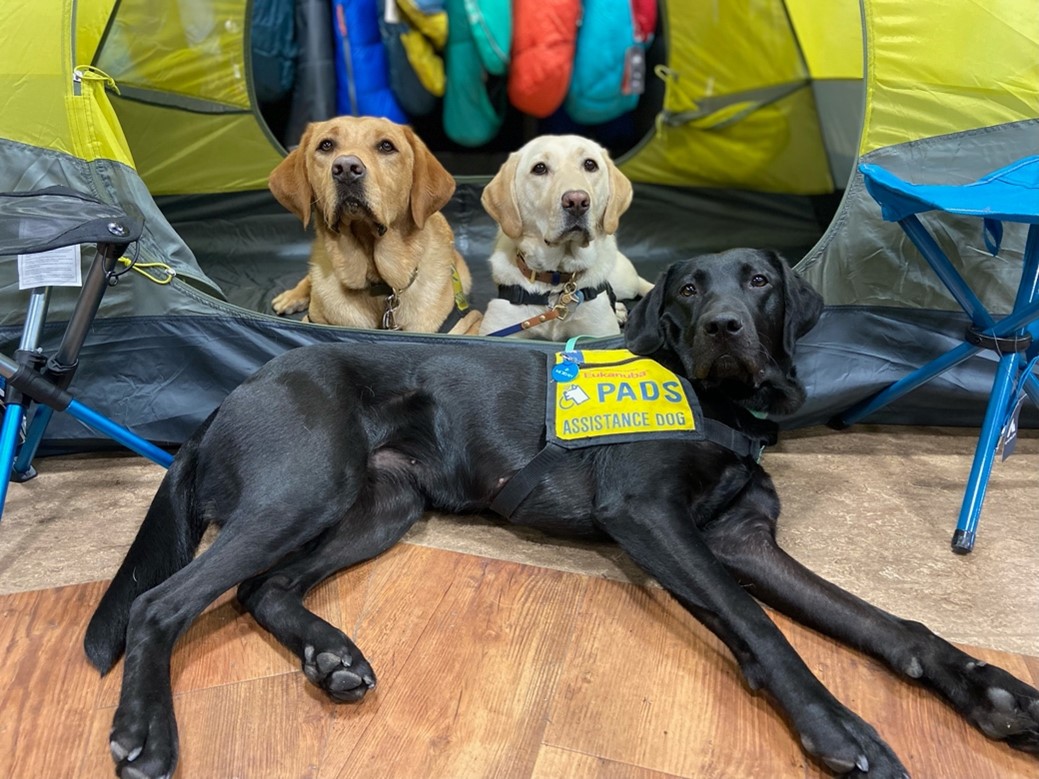 Moriah's ears sure have been getting a workout this month! We have been focusing on foundation skills like locating the source of sounds because sometimes her trademark enthusiasm gets in the way. And she starts guessing where sounds are coming from rather than pausing to listen. But it's not all hard work around here. We have been sure to enjoy the last of the good weather with lots of off-leash park visits and field trips.
Skills being learned: Doorbell alerts, alerting in on beds and couches, timer, fire alarm, phone ringing
Recent field trips: Halloween store, Walmart, Atmosphere, off-leash parks
Possible behavior challenges: high prey drive, motivated by sights and sounds in her environment
Advanced training location: Calgary
Thank you again for all your support of Advanced Dog Moriah!
Submitted by: Miranda, Apprentice Instructor