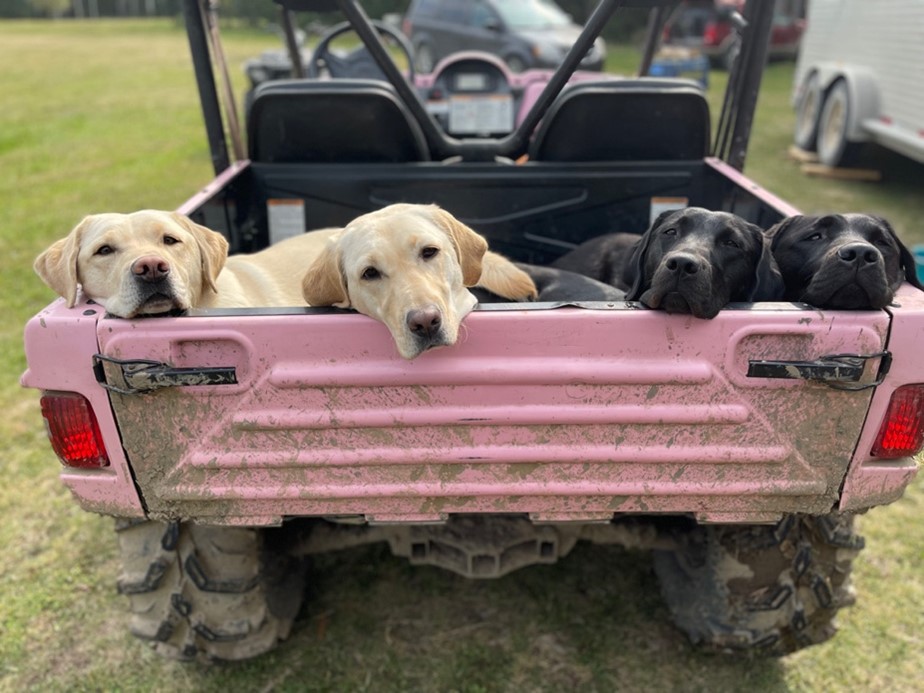 Summer isn't all vacation for Moriah. She has been really drilling down on her sound work at training and working on discriminating sounds and adding duration and complexity to the work that we are doing. However, Moriah was lucky enough to be able to enjoy taking her work on the road and train while she enjoyed some camping with her dog friends Turbo, Ranger, and Compass.
Skills being learned: Doorbell alerts, alerting in on beds and couches, timer, fire alarm
Recent field trips: Pet store, camping, chapters
Possible behavior challenges: high prey drive, motivated by sights and sounds in her environment.
Advanced training location: Calgary
Thank you again for all your support of Advanced Dog Moriah!
Submitted by: Miranda, Apprentice Instructor