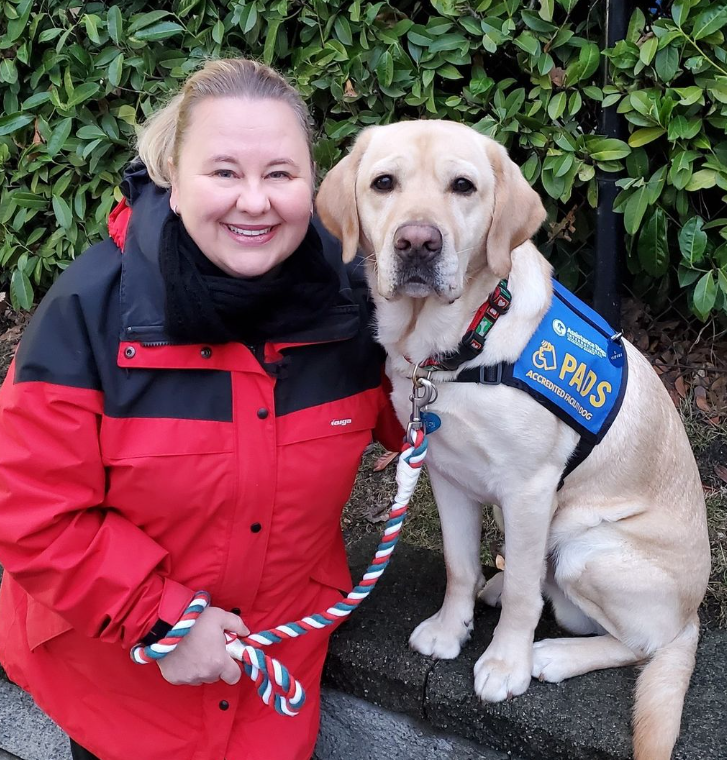 We are delighted to introduce our newest Accredited Facility Dog Team – Judy and PADS Norquay of the Metro Vancouver Transit Police! 
Judy shared with us: "In the few weeks we have been working together, Norquay has proven to be very popular with the employees of Metro Vancouver Transit Police (MVTP). When they see him walking down the hallway, they have a huge smiles and spend a couple of minutes getting to know him." 
Norquay will be playing an important role in supporting the mental wellness of Transit Police employees, both sworn and civilian, by being available in Critical Incident and Stress Management defusing sessions, helping employees relax after a difficult call, or just providing a few minutes of downtime.
The Metro Vancouver Transit Police is grateful to have Norquay join their team and is thankful to the village of individuals that helped raise, train, sponsor, donate and be a sitter for him.
Thank you again for all your support of Advanced Dog Norquay!