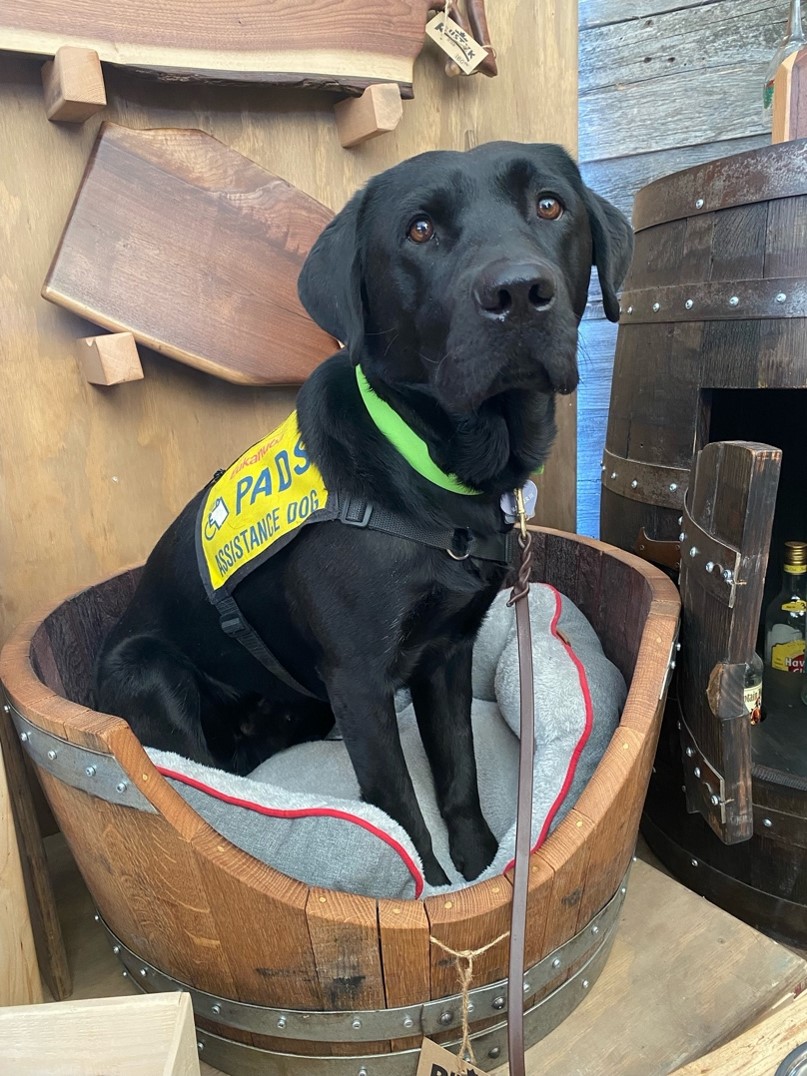 The great news from this month is that Ranger III has gone to work with his client! He will be living in the Vancouver area, and word has it that he is doing fabulously with all the big city hustle and bustle. Ranger and his person will be completing their practical training in May. Congratulations to all of the volunteers and donors who have given generously to help Ranger get to fulfil his purpose of becoming a life-changing service dog.
Skills being learned:

 Wheelchair skills, button, bracing for transfer

Recent field trips:

 Marlborough Mall, PetSmart, restaurants

Possible behavior challenges:

 Nothing specific to note

Advanced training location:

 Calgary
Thank you again for all your support of Advanced Dog Ranger III!
Submitted by: Miranda, Advanced Trainer & Assessment Coordinator