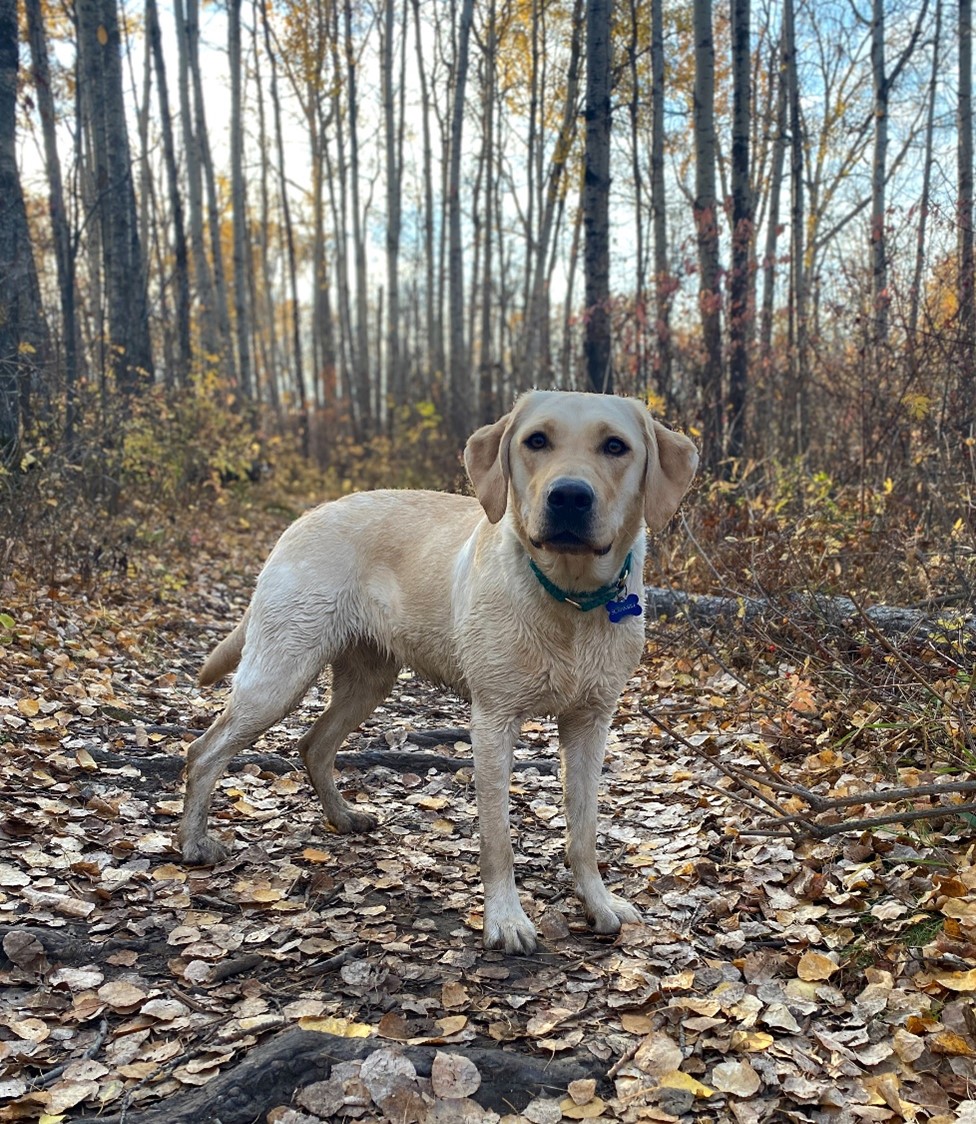 Scramble has been perfecting her obedience skills and starting to learn all the fun skills! And she sure thinks it's fun! She has been learning how to open/close doors and the beginning of a full retrieve. She has also been learning some movement skills to help her navigate around a wheelchair. She is such a smart girl and picks things up quickly. Scramble loves her people and will almost always be found curled up at the feet of her trainer Amy being the bestest girl. On weekends, she spends her time at the lake swimming and playing with the other labs at her advanced sitter's house.
Skills being learned: 

Opening/closing doors, retrieving, movement skills, body targeting

Recent field trips: 

Homes Alive Pet, farmers market, Costco, local dog park

Possible behavior challenges: 

None to note at this time

Advanced training location: 

Calgary
Thank you again for all your support of Advanced Dog Scramble!
Submitted by: Amy, Advanced Trainer