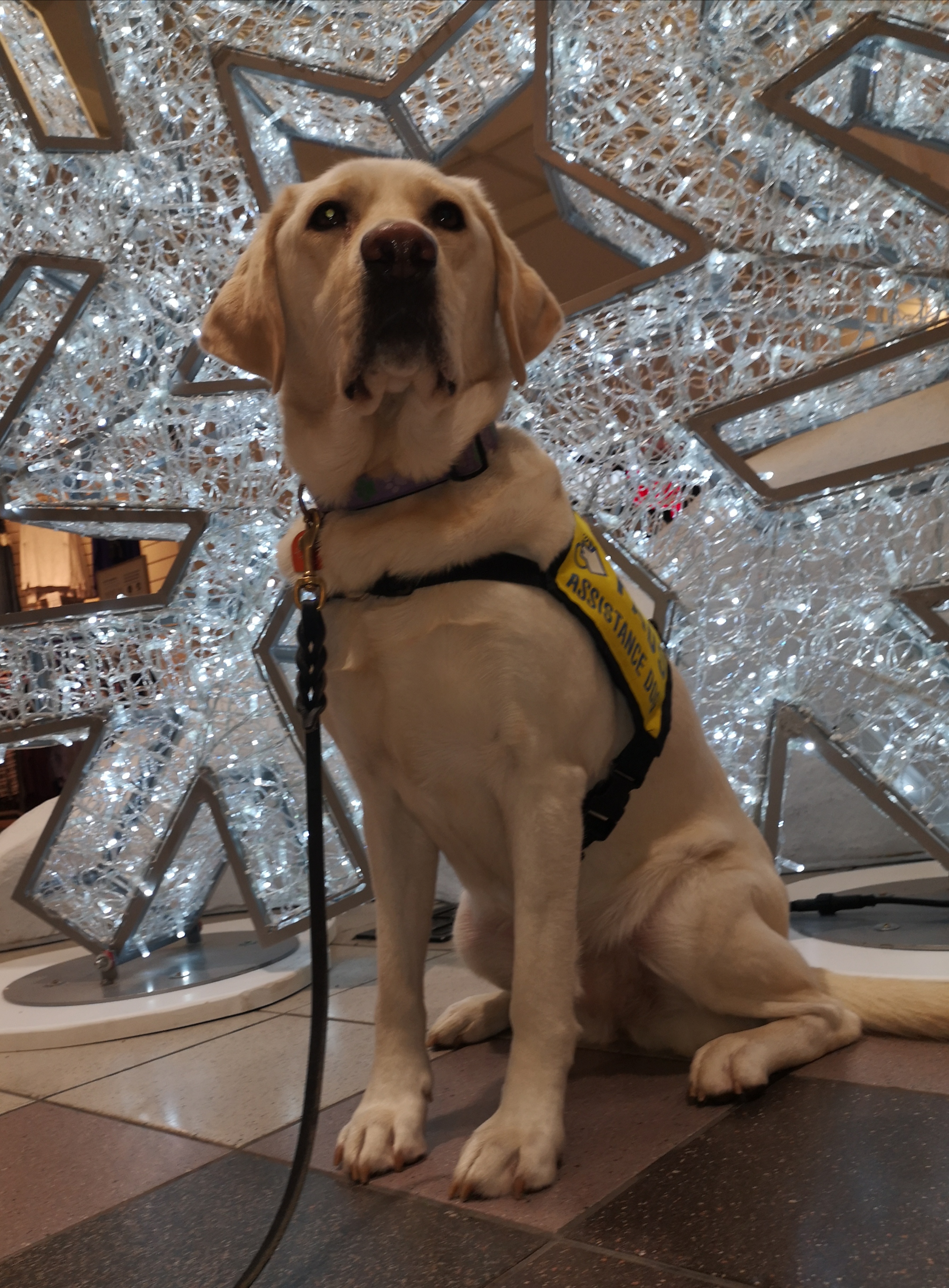 Sonar is such a darling dog! We continue to get to know her in the Advanced training program to see what her strengths are. She transfers well to different homes and is enjoying her new adventures with her advanced sitter to office settings, dog parks, shopping. We are happy to have you in advanced training and look forward to seeing where your career will head. 
Skills being learned: 

foot movement, learning how to react to leash pressure, nose target, intro leash retrieve

Recent field trips:

 mall, park, restaurant

Possible behavior challenges: 

N/A

Advanced training location:

 West Coast (Satellite)
Thank you again for all your support of Advanced Dog Sonar!
Submitted by: Lisa, Apprentice Service Dog Instructor