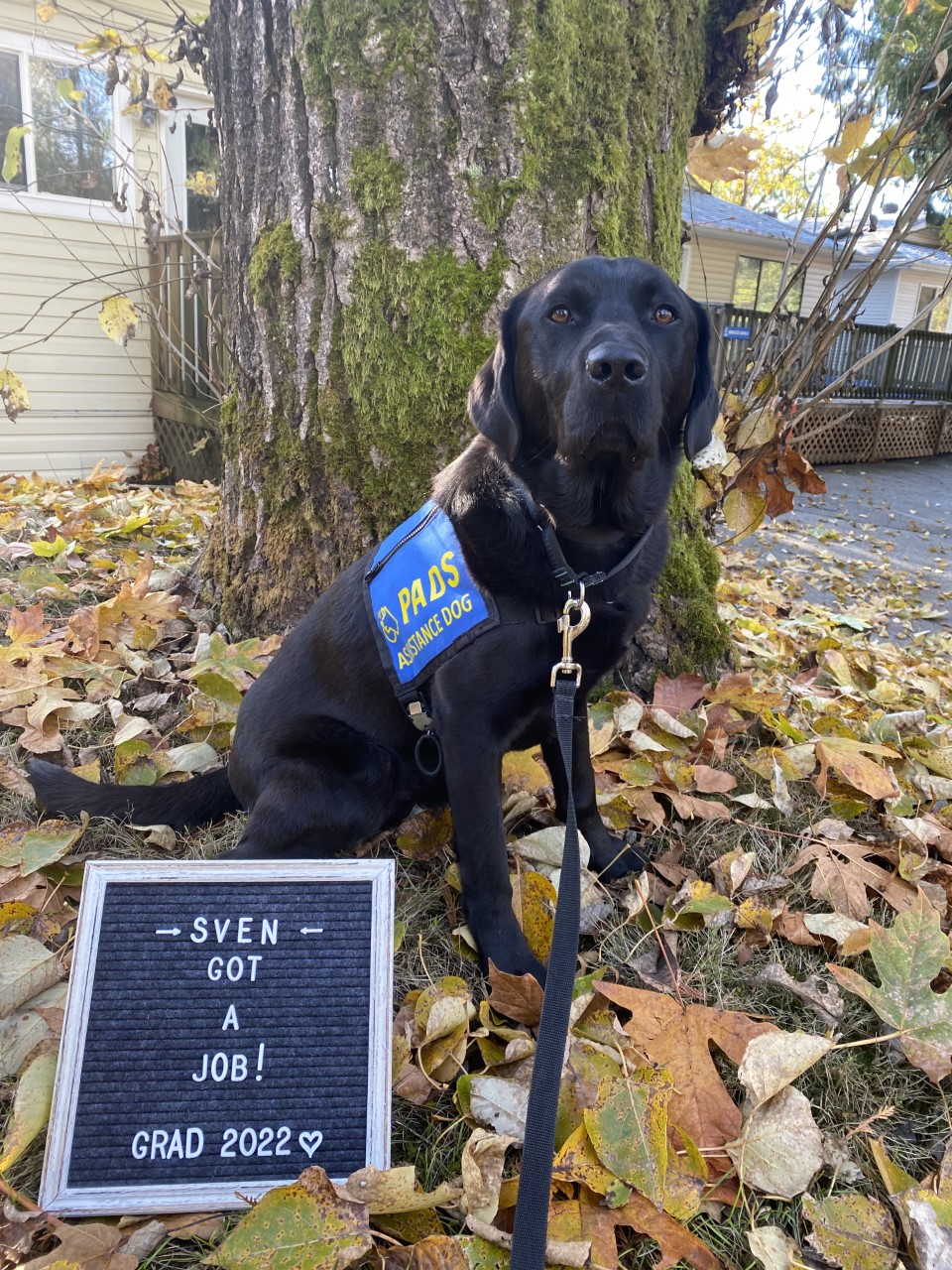 We are proud to announce that Sven has passed his pre-placement testing and will start team training soon with his new person.
Sven will be doing his rounds and saying goodbye to the people to who he means the most, including his trainer. He and his trainer had gone to a pumpkin patch as their last hooray together! He will be having loads of fun with tons of different people and doing his favourite things before getting ready to launch his career. Sven, we could not be prouder to have you wear the cape and change lives. You will be sorely missed by all of our advanced training team. Congratulations and wear that cape proudly, my boy. 
Thank you again for all your support of Advanced Dog Sven!
Submitted by: Juniper, Instructor's Assistant