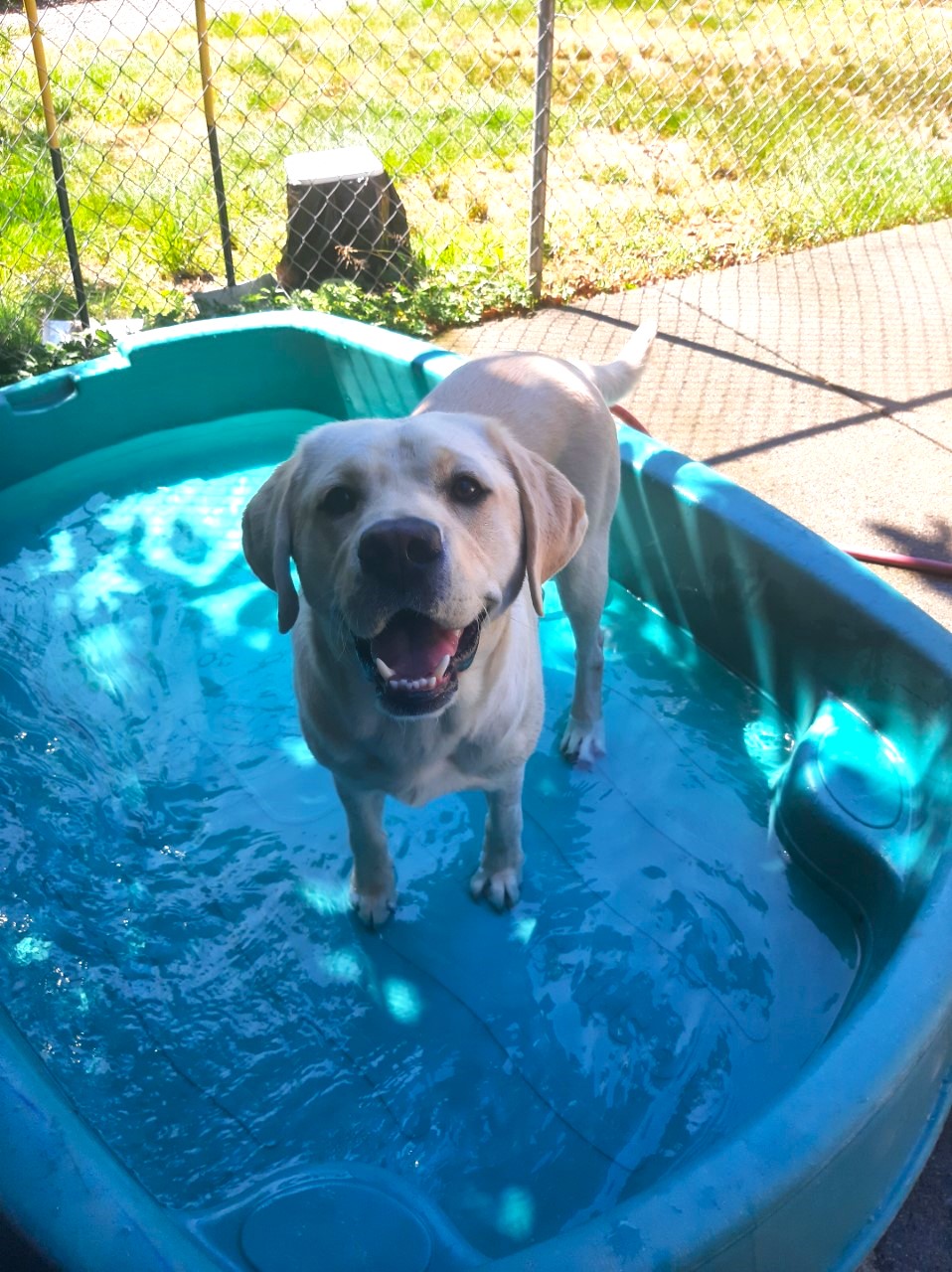 Sydney II  has had a lovely time in the sun this past month. Sydney has been doing leaps and bounds in his progress with stairs, we have been doing great on open and closed ones, and we are working our way to doing metal and grated stairs! He still thinks these can be quite scary, so we're taking it slow and steady, just the way he likes it. Fun fact: the most sets of stairs that Sydney and his handler have completed in 1 day are 23 flights (up and down)!
Sydney has been to many parks this month, given the weather, and we even broke out the pool with the dogs on campus, where they got to run around to cool off. He had tons of fun with his buddies in the yard.
Thank you again for all your support of Advanced Dog Sydney.
Advanced training location: West Coast 
Submitted by: Juniper, Instructor's Assistant