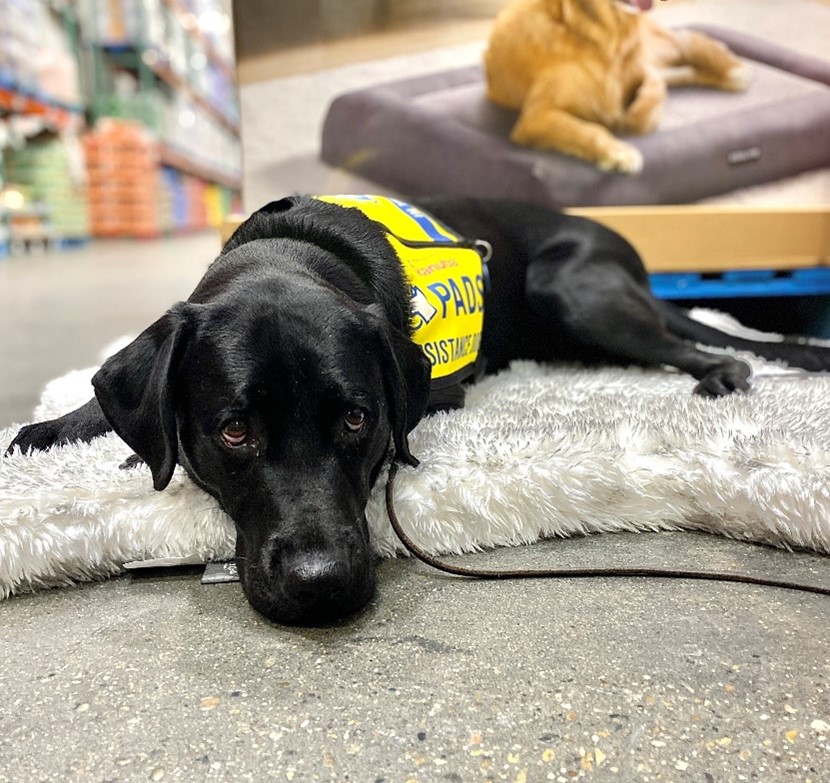 This month, Taylor II has been focusing on strengthening the proper alert pathway to all her sounds and correctly discriminating between them. We have also introduced a new alert – key drop! Taylor has also been spending a lot of time learning cooperative care on a grooming table – she doesn't love her feet being touched and can be a little sensitive to body handling. So we are working hard on building a strong positive association with nail trims and grooming. With some nice weather lately, Taylor has enjoyed spending her time off work at the river valley playing with her dog friends.
Skills being learned:

 Key drop, doorbell, door knock, phone ring, cooperative care, body targeting

Recent field trips:

 PetSmart, Costco, Superstore, University of Alberta, West Edmonton Mall

Possible behaviour challenges:

 Dog motivated, sensitive to certain surfaces and body handling

Advanced training location:

 Calgary
Thank you again for all your support of Advanced Dog Taylor II!
Submitted by: Amy, Advanced Trainer