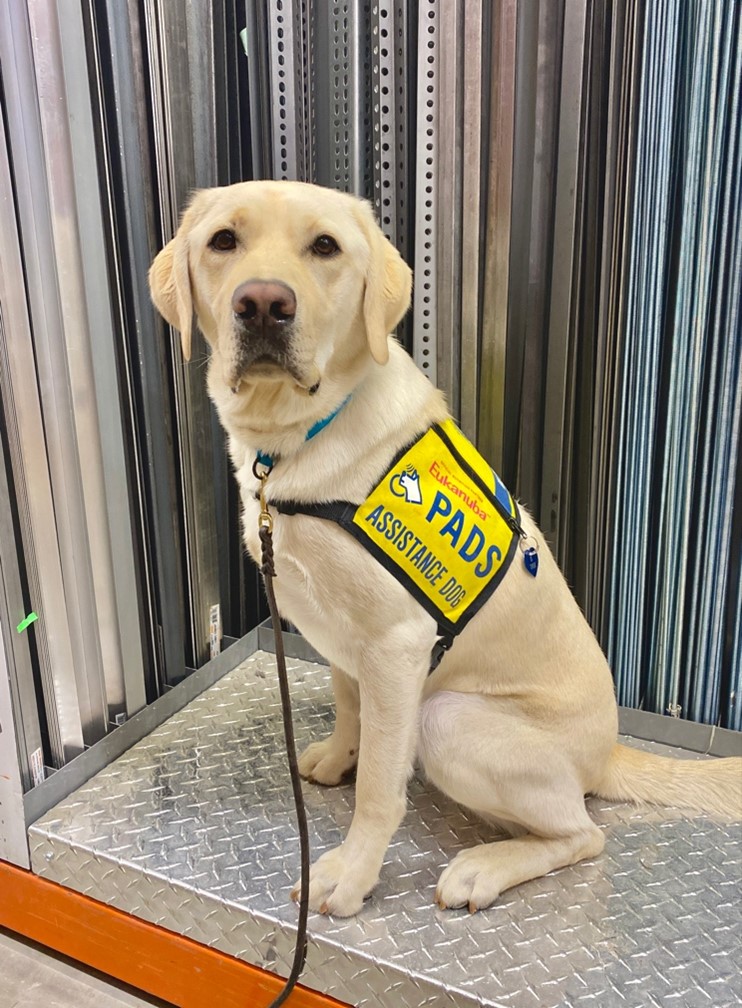 This month Trek has been out exploring the city of Edmonton! He is a crowd favourite with his good looks and beautiful eye contact. He has been spending time learning some new things and is picking them up at lightning speed! Trek loves to go to work and is happy to do whatever his trainer, Amy asks of him. She thinks he is a very super boy and is excited to see what his future holds.
Skills being learned: Obedience, nose/body targeting, tugging
Recent field trips: PetSmart, coffee shop, Home Depot, Costco
Possible behavior challenges: None to note at this time
Advanced training location: Calgary
Thank you again for all your support of Advanced Dog Trek!
Submitted by: Amy, Advanced Trainer