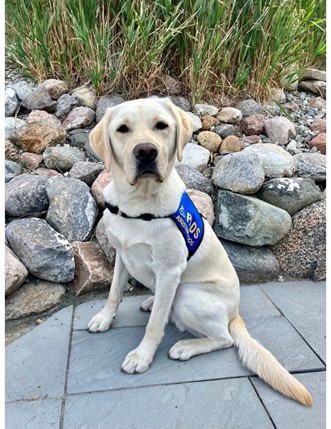 We are so excited to welcome Trek into advanced training! This handsome dude is not only easy on the eyes, but he's smart and sweet. He's literally the perfect guy! Trek came into advanced training with beautiful obedience, thanks to his incredible puppy raisers. He enjoys learning new things and playing with his littermate Scramble, who also recently joined advanced training. On hot days, Trek loves swimming in the river and having time to just be a dog.
Skills being learned:

 Movement skills, obedience, chin targeting

Recent field trips:

 Petland, Canadian Tire, Lowes

Possible behavior challenges:

 None to note at this time

Advanced training location:

 Calgary
Thank you again for all your support of Advanced Dog Trek!
Submitted by: Amy, Advanced Trainer