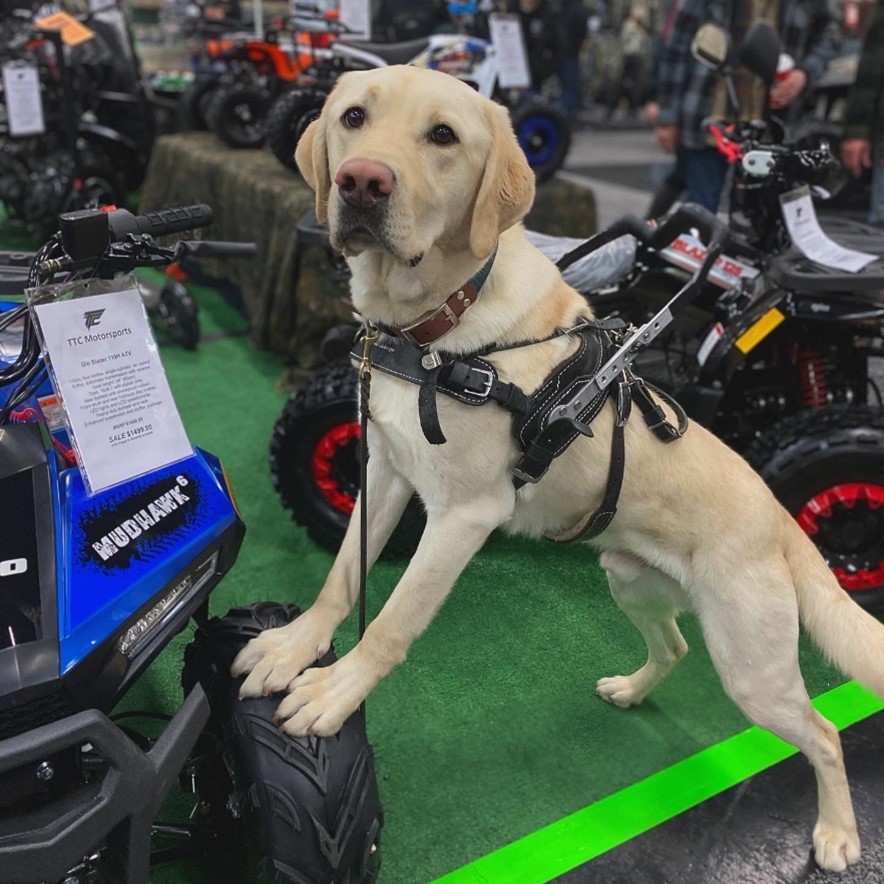 This month Trek has been re-learning all his general obedience around crutches. He LOVES retrieving the crutches and is very eager to help if someone falls. He is learning client-specific tasks, such as bracing on curbs and retrieving pens from under a desk. We also introduced a washer and dryer retrieve this month and spent a few outings on transit. Trek is always up for anything and is a lot of fun to hang out with. We are all very excited for him and his future client!
Skills being learned:

 Retrieving crutches, stability and bracing, washer/dryer retrieve, client-specific tasks

Recent field trips:

 Homes Alive, Costco, Superstore, University of Alberta, Edmonton EXPO Centre, Edmonton transit, West Edmonton Mall

Possible behaviour challenges:

 None

Advanced training location:

 Calgary
Thank you again for all your support of Advanced Dog Trek!
Submitted by: Amy, Advanced Trainer