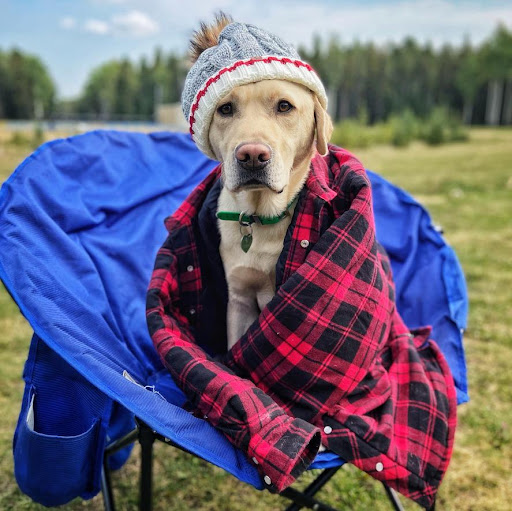 Summer isn't all vacations for Turbo; he has been really drilling down on his service dog skills and working on practicing with other handlers. However, even work can be fun! Turbo was lucky enough to be able to enjoy taking his work on the road and train out in the bush while camping with his dog friends Moriah, Ranger, and Compass.
Skills being learned: Alerts to anxiety, body blocking, deep pressure
Recent field trips: Pet store, camping, Chapters
Possible behavior challenges: Nothing specific to note
Advanced training location: Calgary
Thank you again for all your support of Advanced Dog Turbo!
Submitted by: Miranda, Apprentice Instructor