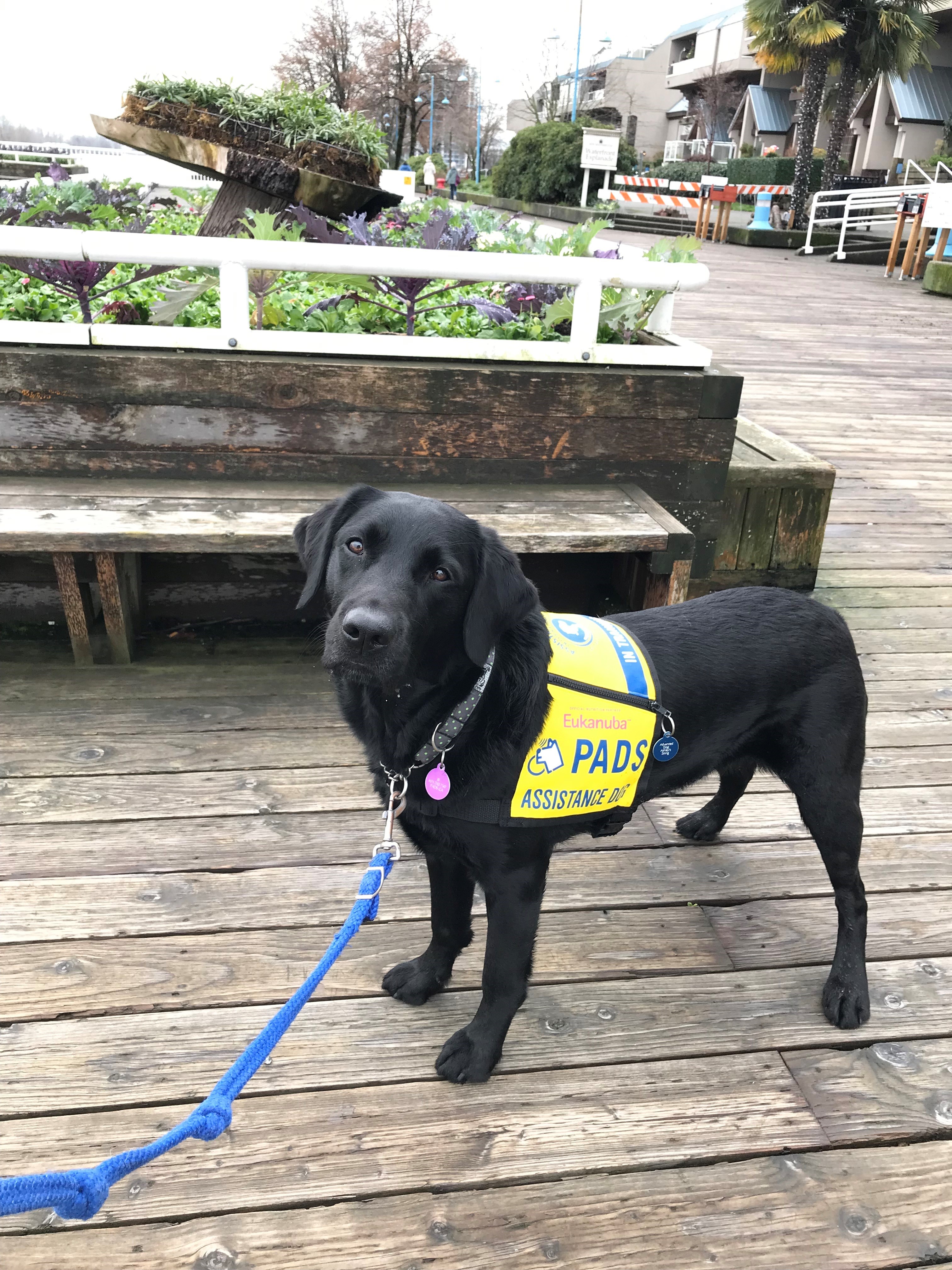 In December, Vespa II tried a new training routine. She was picked up and dropped off daily for training to reduce her time in the kennel and increase her time doing real-life day-to-day activities with her advanced sitter. Vespa settled nicely into this routine. She showed more focus on practicing refining her skills when working on site. Vespa also enjoyed some time working off-site at the end of the month while the PADS campus was closed for the holiday. Her focus over the holiday was to work on further comfort with foot handling and continue work on her default "leave it" in various ways. Vespa is looking forward to being rested and ready to take on 2022!
Skills being learned: 

Practice of calm & default Leave it, Foundations and Potential Skills

Recent field trips:

 Metrotown Mall, New Westminster Quay, and others

Possible behavior challenges: 

scent distraction

Advanced training location:

 West Coast
Thank you again for all your support of Advanced Dog Vespa II!
Submitted by: Ashley, Service & Hearing Dog Instructor