Serving Those
That Served Us
PADS PTSD Program
Post Traumatic Stress Disorder (PTSD) is a mental health disorder that may occur in people who have experienced or witnessed a traumatic event. According to the Canadian Psychological Association, 9.2% of Canadians live with PTSD (source).
The PADS PTSD program supports First Responders, members of the Military and Veterans, and trains dogs to facilitate wellness and social re-integration in a variety of ways.
Special Dogs for a Special Job
Dogs selected for this program show a natural ability to respond positively to human emotions, such as stress, anxiety and fear, and enjoy working with one person. The dog lives with the client full time and is trained to interrupt physical signs, such as hand fretting, erratic leg movements and other physical symptoms. These symptoms often indicate the onset of panic attacks, flashbacks or nightmares. The dog also learns to ease symptoms of hypervigilance, which is when people become preoccupied by possible threats. For example, the dog will place their body close to the client or apply pressure with their body, while standing beside them in crowds or store line-ups. This allows the client to ground themselves and return to emotional regulation.
Since the program's inception in 2018, PADS has trained and certified 22 PTSD dogs, the program managers continue to maintain a continual relationship with each team supporting the client and the dog.
Recent feedback from clients shows that interactions with their PTSD Dog mitigates or in some cases eliminates their PTSD symptoms. Our clients have commented that they have fewer depressive symptoms, there is less need for medications, they have better sleep and as an added bonus clients are often able to engage in activities or return to or expand on their past activities.
Deb & PADS Vespa II
RCMP
"Vespa is my calming little sass who I can count on to understand my special and genius conversations. She is dependable, unconditional and loveable!"
Jerry & PADS Empress
RCMP
""Empress is an amazing gift that is making a huge difference in my life. She goes everywhere with me and is so well trained and well mannered."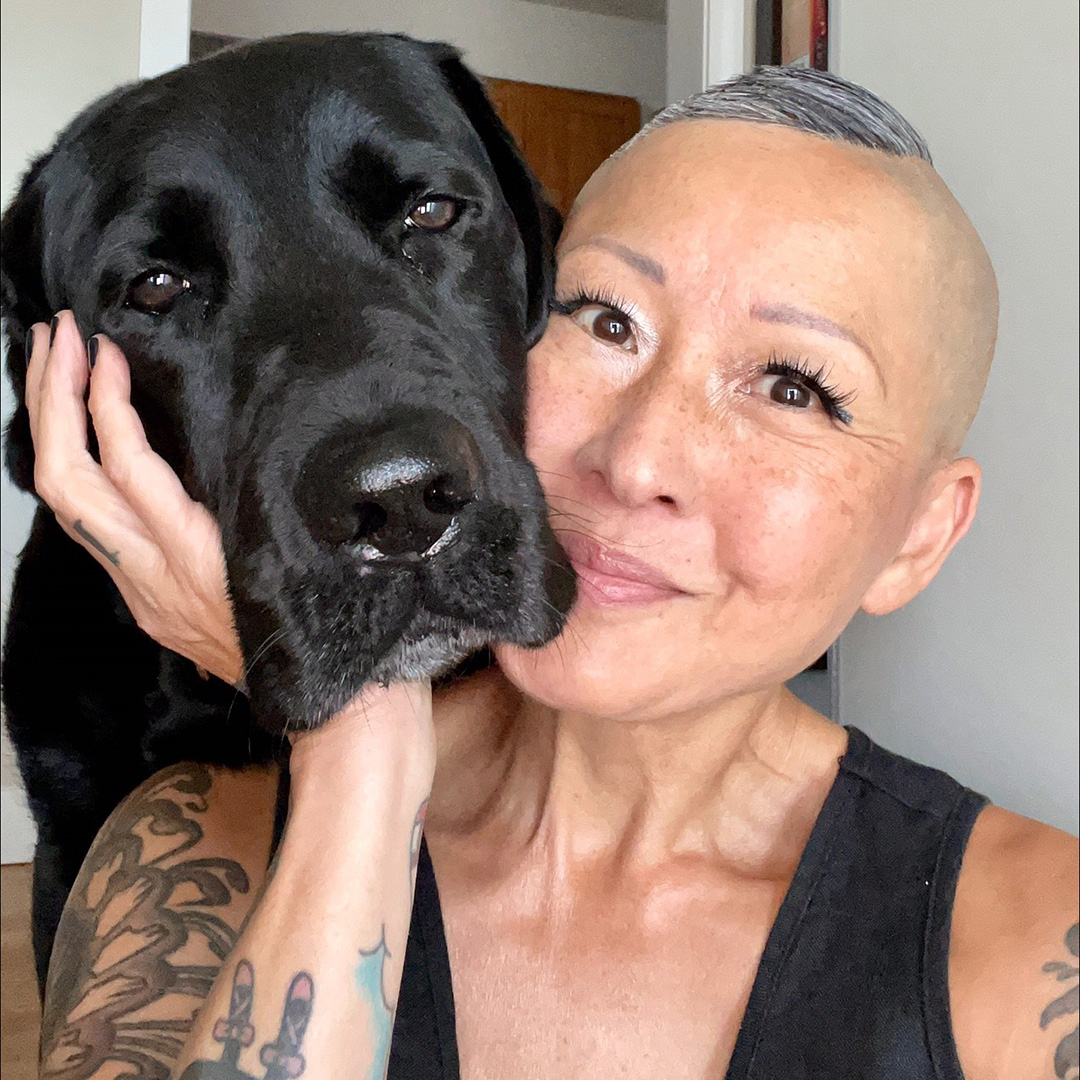 Juliet & PADS Stark
RCMP
"Stark makes me feel safe and he is helping me recapture trust. We have learned grounding and breathing techniques that help calm and dissipate my anxiety."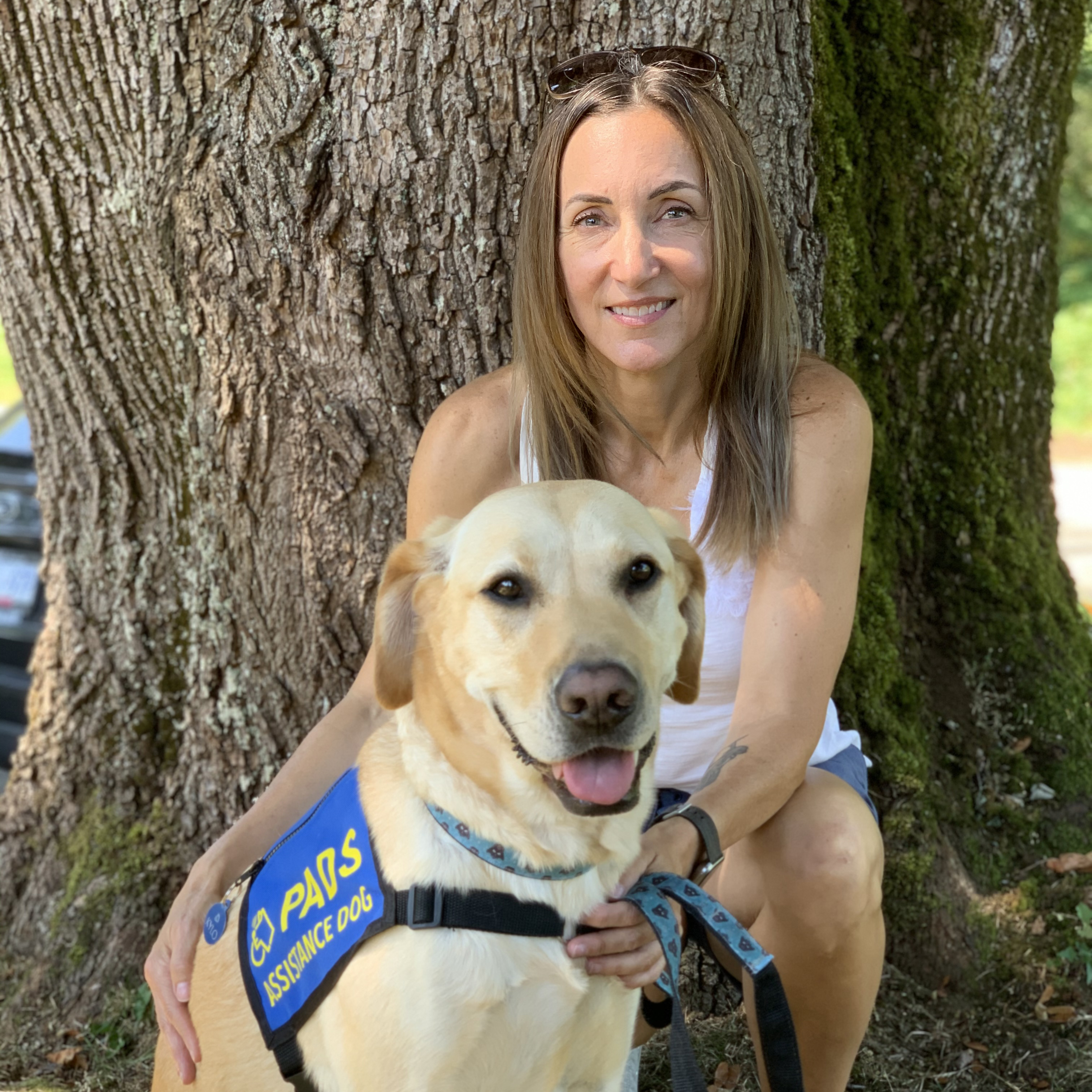 Tonya & PADS Kylo
PARAMEDIC
"Since Kylo came into my life, the world has opened up. Not only can I leave the house without panic attacks and anxiety, he's made every part of my life better."
Willy & PADS Turbo
FIRE FIGHTER
"Turbo brings with him a calming presence and a watchful eye. I know he's always got my back."
Matt & PADS Fischer
MILITARY
"Fischer is a wonderful fur-friend and a stalwart and incredibly astute worker, who has had my 6 wherever we go! I appreciate him immensely."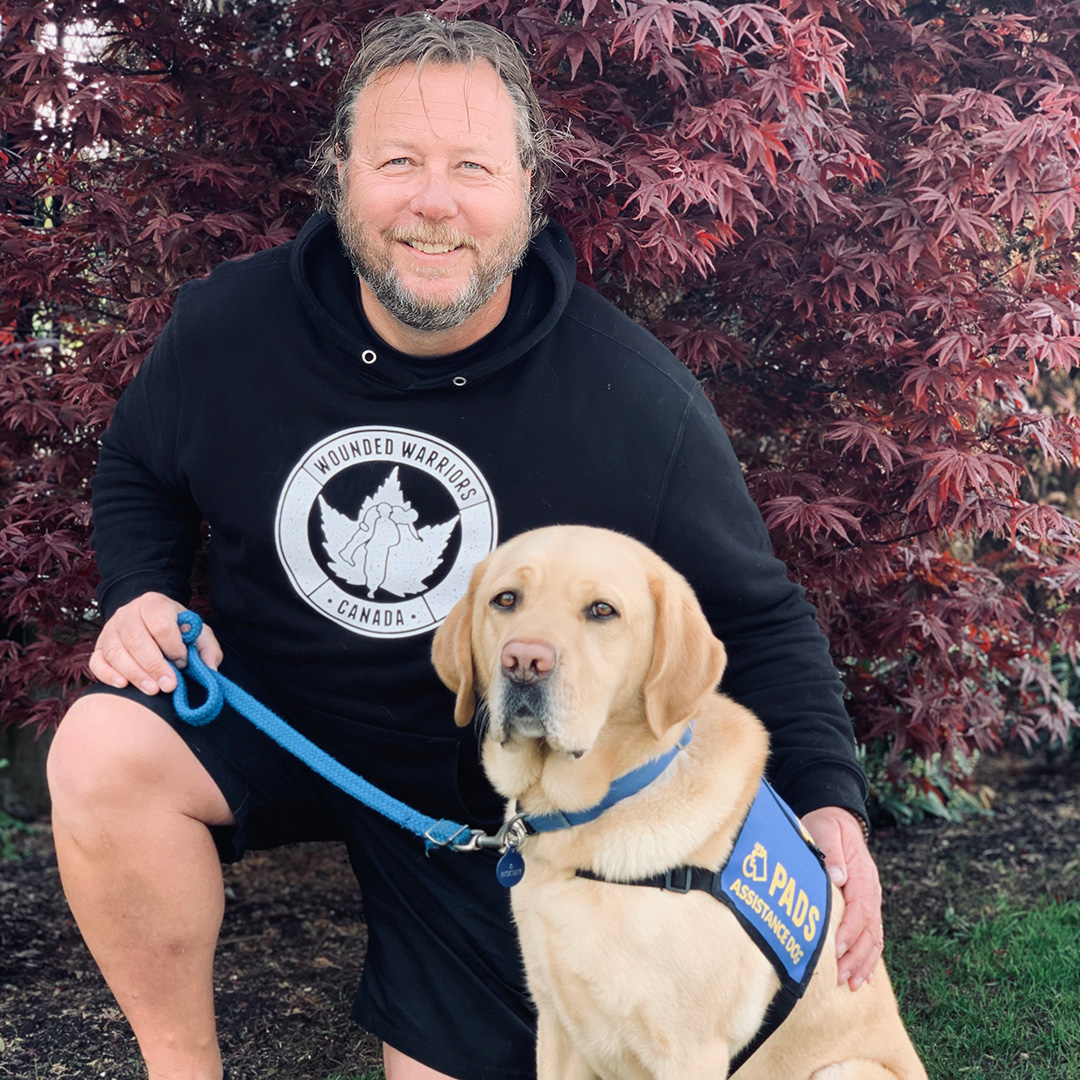 Richard & PADS Biscuit
VPD
"Biscuit has been a complete game changer in my PTSD journey, and I am very grateful to his team for raising and training such a wonderful life-changing gift!"
On November 16, 2023 PADS Executive Director Laura Watamanuk and PADS Radar visited the The Royal Canadian Legion Foundation | BC/Yukon Command to receive a $10,000 cheque from Executive Director Amber Stewart representing donations from the following Legion branches:...
read more