Caddy is an incredibly loving pup with a playful personality. He loves being with people and other dogs too, and had many playdates and walks with other PADS pups, but he can also adjust his energy level to be around smaller pets and people. He gently takes treats from small children's hands and can settle side-by-side with another dog on his bed.
People admire Caddy's handsomeness and behaviour wherever he goes – work, salon, grocery store, coffee shop, and he is always happy to say hello. They often comment on Caddy's focus on his trainer. He even tried out the gym this month, and with all the noise and activity, Caddy stayed settled while taking it all in.
He will be off to advanced training soon, and whatever his "job" or whoever becomes his "person," he will do well, as he loves to work!
Submitted by: Andrea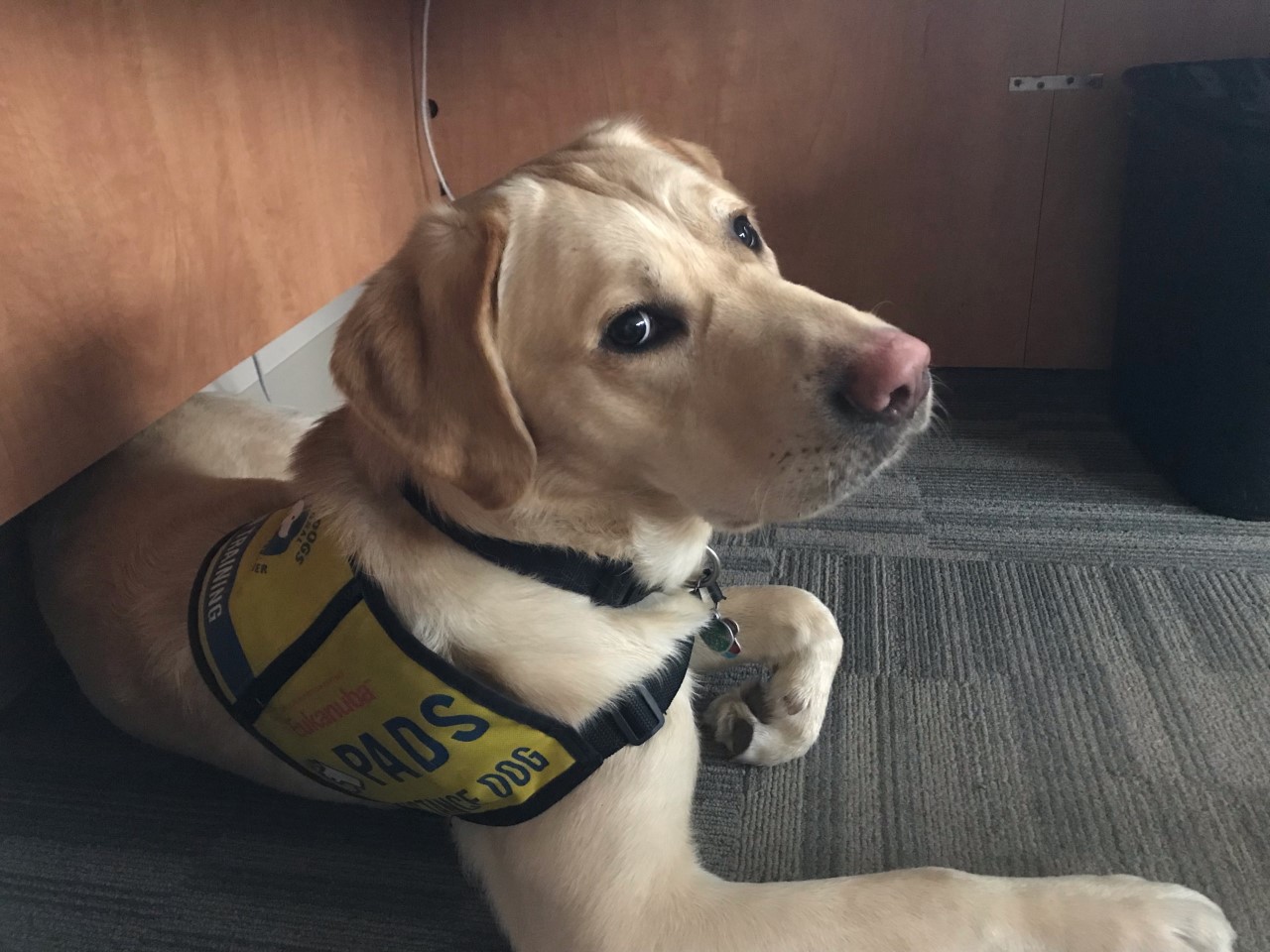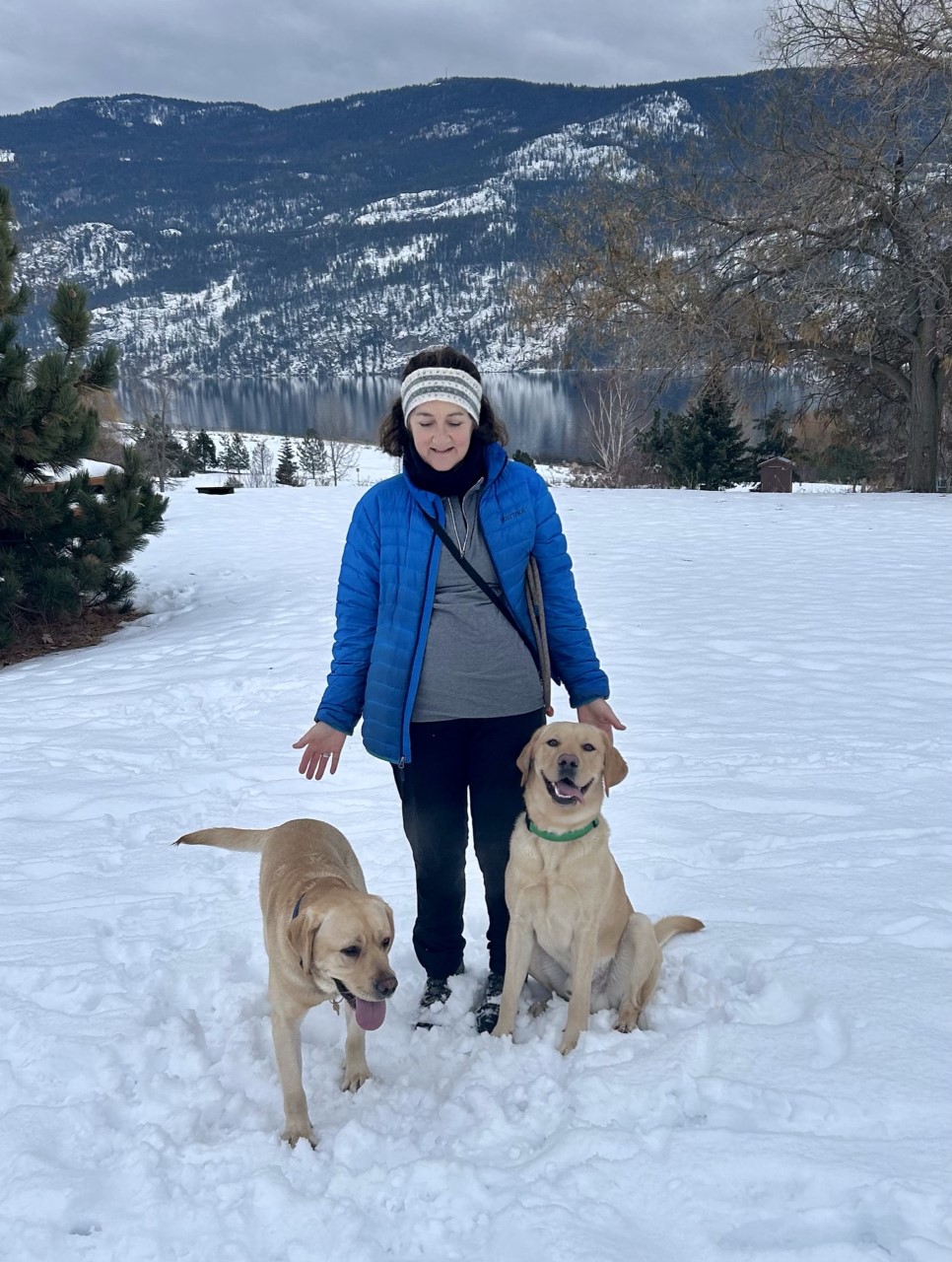 Work and Play – Caddy in the green collar.