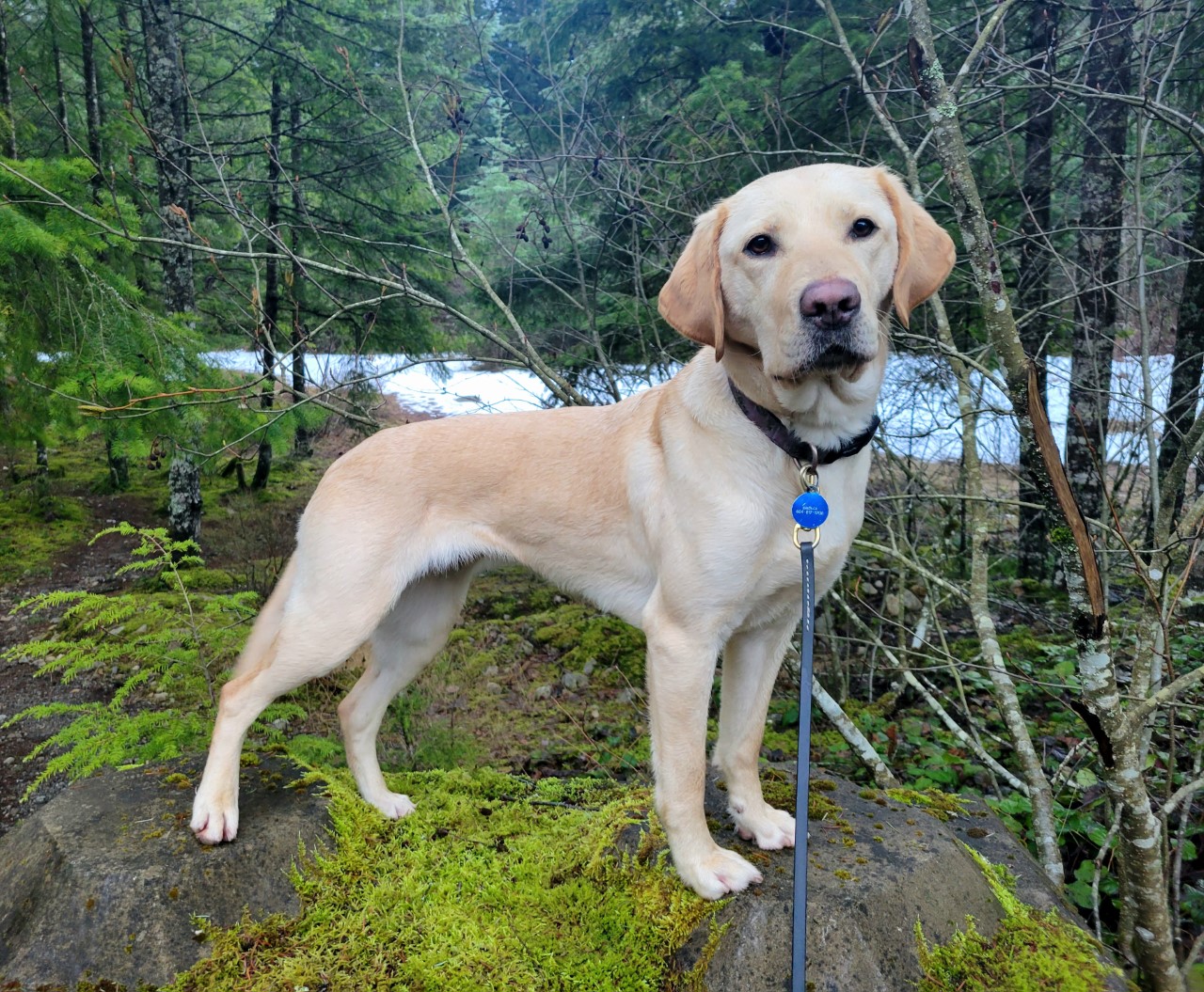 Findlay has been working hard in January! She has been on many field trips to hone her skills in the "real world." The main focus has been her obedience and life skills so far. Now we are transitioning to working on specialized skills focused on her potential future as a PTSD Service Dog. Findlay continues to be a super fun dog to work with. She loves her weekday training on the farm and is a very loved part of her weekend sitter's family. 
Skills being learned: 

Interrupters 

Recent field trips:

 Canadian Tire, Walmart, Cabelas, Chilliwack River Valley, Pet store 

Possible behavior challenges: 

Impulse control 

Advanced training location:

 West Coast (Satellite)
Thank you again for all your support of Advanced Dog Findlay!
Submitted by: Emma, Advanced Trainer