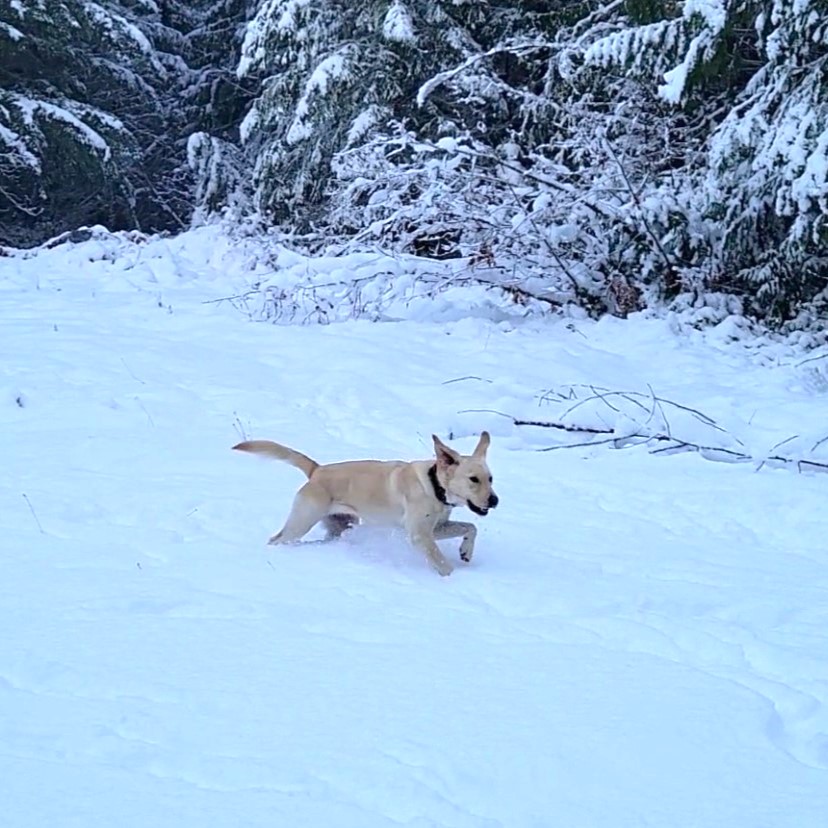 Happy Holidays from Journey II! She has been having a blast hiking in deep snow and enjoying warm, cozy evenings cuddled up in a pile of PADS dogs. Journey II has been going on various field trips this month to polish her skills in the "real world." And we've used the snowy weather to help proof her obedience in all kinds of conditions. 
Skills being learned: 

Progressing "Stand," increasing durations with distractions 

Recent field trips:

 Chilliwack Library, Cabelas, grocery stores, Ryder Lake Park 

Possible behavior challenges: 

Lacking confidence  

Advanced training location:

 West Coast (Satellite)
Thank you again for all your support of Advanced Dog Journey II!
Submitted by: Emma, Advanced Trainer