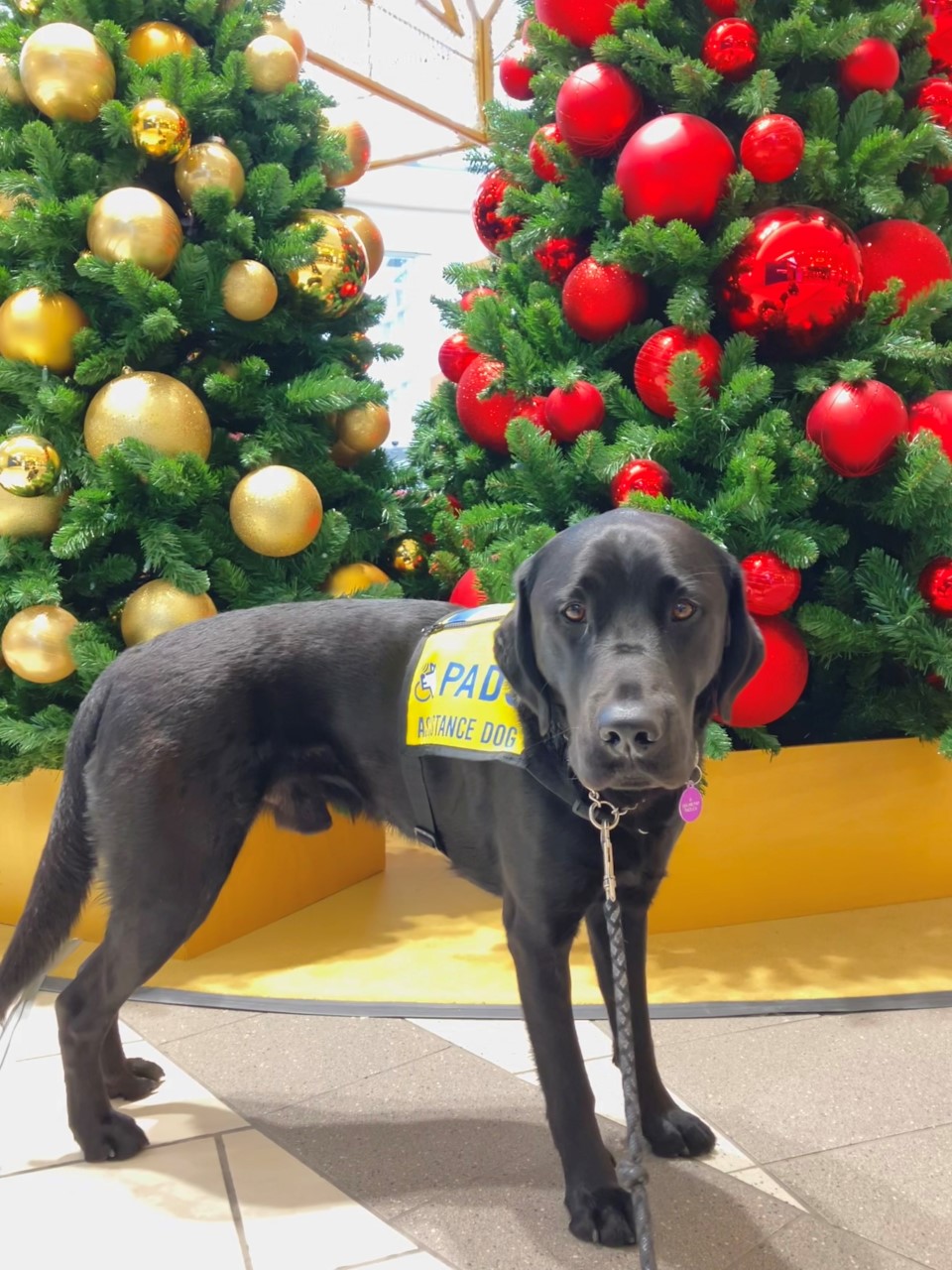 After Smore took some time to get back into the swing of things and brushing up on leave its, he is looking sharp. He is doing well settling back into good public access manners on field trips with Ashley and the rest of the advanced team. Sometimes when holding a sit in an exciting environment, he has his arousal present visually, so we are working on additional calming training games and stretches to see if we can reduce this.
Advanced training location:

West Coast
Thank you again for all your support of Advanced Dog Smore!
Submitted by: Ashley, Service & Hearing Dog Instructor