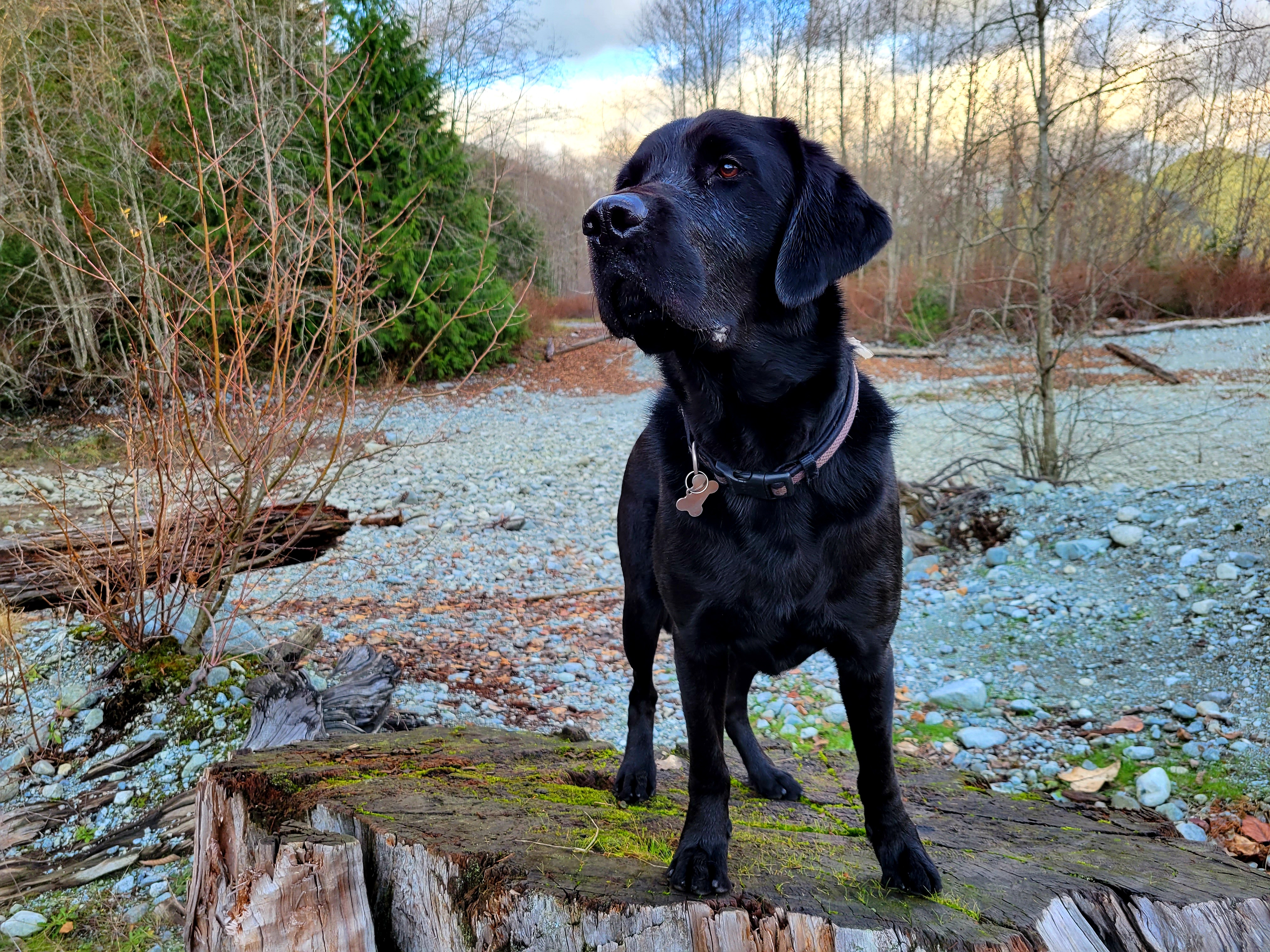 Merry Christmas! We went from soggy wet to beautiful and snowy this month! I think I know which Spark prefers. He gets so excited whenever I move toward the back door, hoping for a chance to romp around in the yard and eat snowballs. He can still maintain his brain and do some work in the snow, which is very important. Spark is excellent at maintaining a work-play balance. Spark's recall has significantly improved this month, but it's still a work in progress. He has turned around his struggles with durations and has demonstrated some awesome control and confidence in this skill. 
Skills being learned: 

Durations, Body Awareness, Recall

Recent field trips:

 Cabela's, pet store, Elk Mountain, grocery store

Possible behavior challenges: 

Sticky feet, confidence, engagement 

Advanced training location:

 West Coast (Satellite)
Thank you again for all your support of Advanced Dog Spark!
Submitted by: Emma, Trainer