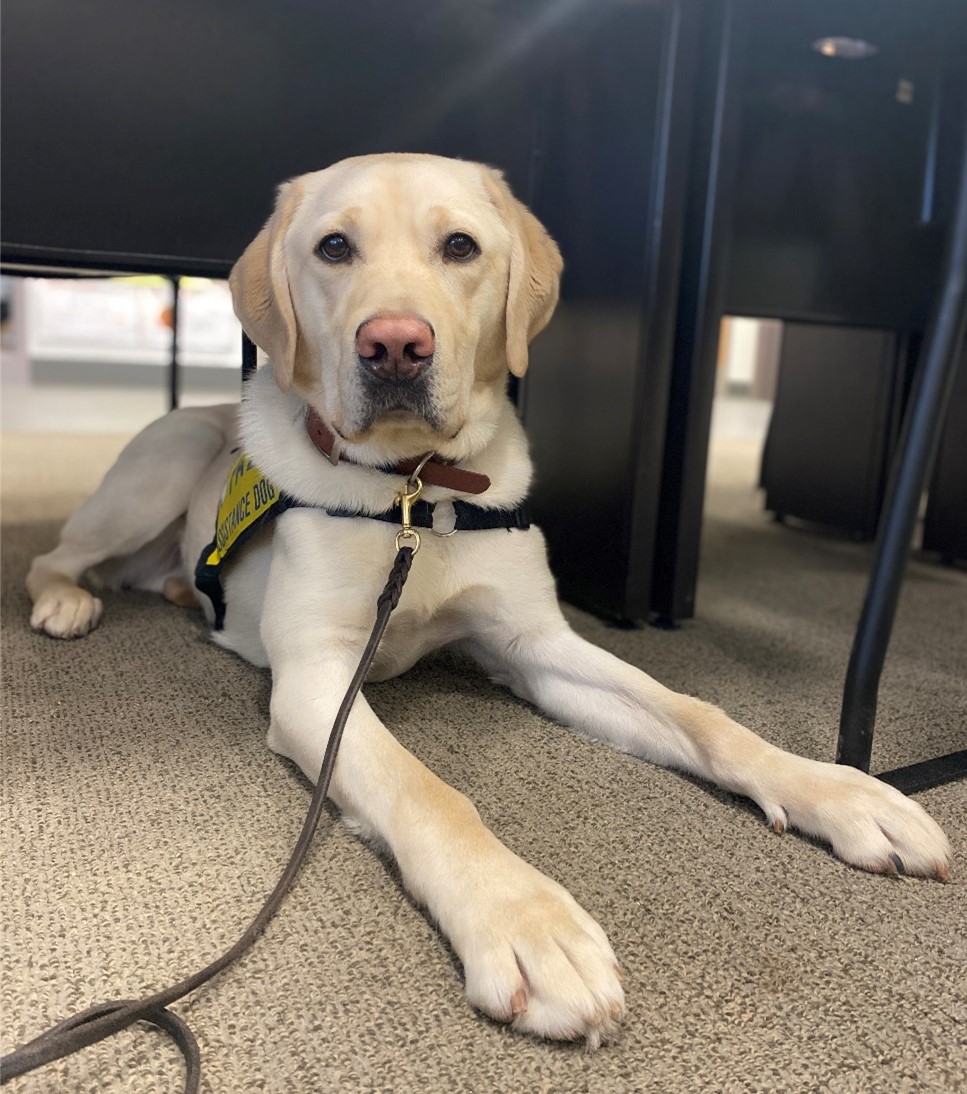 This month Trek has been studying really hard for his PPT! He has been working hard on solidifying his skills and taking them on the road. It is really cool to see all the pieces fitting together, and he really enjoys his job – especially hitting that door button! On his time off, he has been living with his trainer Amy to fully prepare for his test. He has also been going to watch agility and enjoys cheering everyone on.
Skills being learned: 

Button, my lap, get your leash, retrieving

Recent field trips:

 University of Alberta, Superstore, Home Depot, PetSmart, dog park

Possible behaviour challenges:

 None to note at this time

Advanced training location:

 West Coast 
Thank you again for all your support of Advanced Dog Trek!
Submitted by: Amy, Advanced Trainer