Puppy Program Administrative Assistant (PARENTAL LEAVE - 6 MONTHS) | POSITION FILLED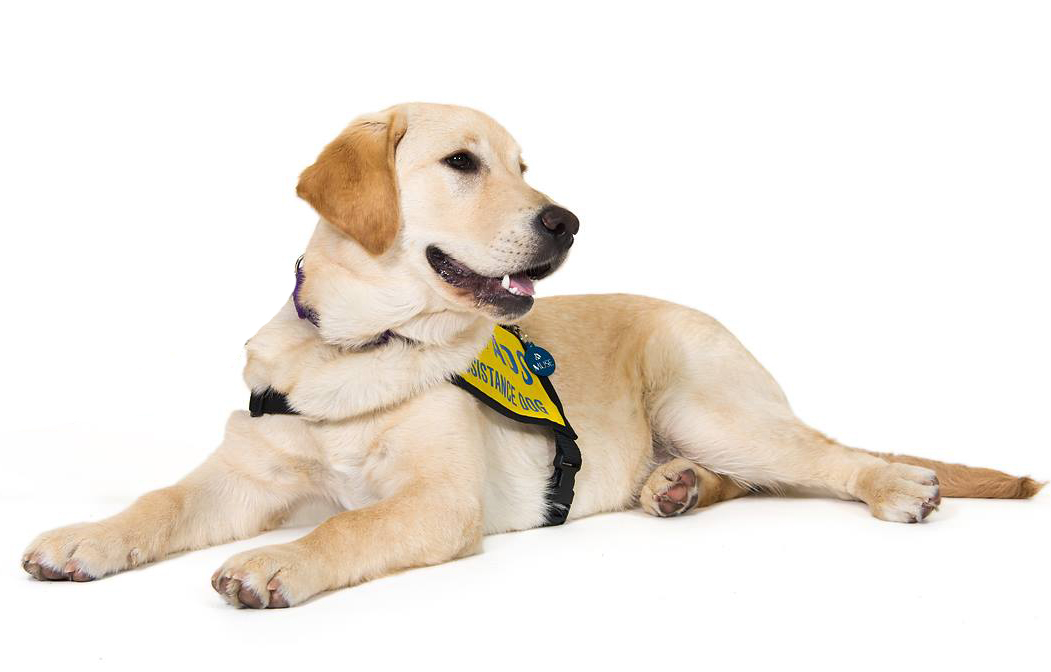 PUPPIES ARE JUST ONE OF THE JOB PERKS!
We're an organization driven by passionate people – that happens to include puppies – that grow up to change lives every single day. We expect excellence of ourselves and our team, but we have fun too.
Pacific Assistance Dogs Society (PADS) breeds, raises and trains fully certified assistance dogs. Our service (mobility & PTSD) and hearing dogs provide life-changing independence to those with disabilities other than blindness. Our accredited facility dogs work with community professionals, such as teachers, RCMP and psychologists to help support wellness in our community.
We're proud of the fact that we were the first fully accredited member of Assistance Dogs International in Canada.
We are seeking someone to fill the role of Puppy Program Administrative Assistant (37.5 hr/week). Reporting to the Breeding and Puppy Program Manager, the Puppy Program Administrative Assistant (6 month parental leave) supports the team with administrative work such as volunteer on-boarding and puppy placements. The Puppy Program Administrative Assistant is part of an experienced, progressive team committed to helping and supporting one another and to achieving positive outcomes for our PADS dogs and volunteers.
ABOUT YOU
High school graduation is required.
Efficient use of PCs; the Internet, Zoom; and MS Word, Excel, and Outlook. Experience with Salesforce is an asset.
Valid BC drivers license, at a minimum level of Class 5, use of vehicle may be required on occasion
Ability to work a flexible schedule when and if required.
Previous experience with dog training or animal behaviour is an asset
Proven success in a role where you had to be coached and develop new skills specific to the role
Previous experience working with diverse population with varying abilities and needs is preferred
Demonstrated calm under pressure and ability to have compassion and support volunteers during a stressful time.
Organized, professional, a good communicator (verbal and written), a lifelong learner, and resilient in the face of stress and change.
Effective time management and able to balance competing priorities.
Solid record of having engaged in positive, productive working relationships.
High level of earned trust, maintain high degree of confidentiality when dealing with client information and requires sound judgment in conduct and interactions.
Ability to learn the use of trauma informed practices with clients, volunteers and staff
ABOUT THE JOB
The Puppy Program Administrative Assistant handles these responsibilities for the Society:
Participating in volunteer "meet-and-greet" interviews for puppy-raising, puppy-sitting and breeder-caretaker volunteers.
Keeping up-to-date records of volunteers in the PADS puppy program
Connect with volunteers and ensure that they have all the necessary resources to raise a PADS puppy
Communicate with the volunteers in cases where dogs are unable to become service dogs and facilitate the adoption process
Attend and participate in weekly meetings with other team members to keep up to date on progress of the dogs, industry trends and provide insight and ask questions.
Liaising with internal and external stakeholders and educating the public about Assistance Dogs and the legal rights of people with disabilities who are partnered with them.
Assist with PADS outreach events, as required
WORKING CONDITIONS & COMPENSATION
This is a hybrid position working out of our Burnaby, BC Campus. The PADS Puppy Program Administrative Assistant shares work space and equipment with other employees at PADS' facilities. Most of the time, work is scheduled from Monday to Friday, 7.5 hours per day, from 9 am to 5 pm with a 30-minute unpaid lunch break. The PADS Puppy Program Administrative Assistant shares work space and equipment with other employees. There may occasionally be need to work evenings or weekends.
There is daily interaction, and physical contact, with dogs that are in advanced training and puppies visiting in the PADS puppy kennel, as well as exposure to chemicals and other cleaning solutions needed to maintain the PADS kennel.
The position is compensated at $19.34/hr with a benefits package after the 3 month probation period.
BE YOU. WITH US.
We serve communities that are greater and stronger because of their diversity. What makes YOU different is worth both celebrating and cultivating.
PADS is committed to equality across race, gender, age, religion, identity, ability, and experience. We invite you to bring your whole self to our team, helping us to change lives, one dog —and person—at a time.
DOES THIS SOUND LIKE A FIT FOR YOU?
If you think you are a good fit for our organization and are interested, apply by filling out the form below and upload a resume and cover letter! We thank all applicants who apply; however, only those chosen for an interview will be contacted.
THIS POSITION HAS NOW BEEN FILLED