Tune-in-tuesday
Tune in weekly to catch up with some of the wonderful members of the PADS community. We have hosted puppies as small as a few days and as old as 11 year old working dog Newton. See our list of upcoming guests below or check out our recordings of past Pawcasts to see some of the past teams talk about the incredible work that they do.
REGISTER NOW
No Results Found
The page you requested could not be found. Try refining your search, or use the navigation above to locate the post.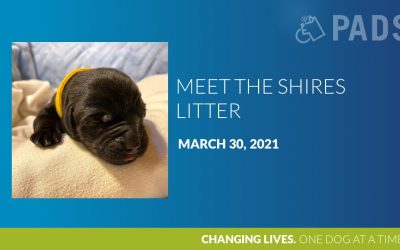 Meet our PADSShiresLitter (AKA Devon's 'Shires') and today's Tune-in-Tuesday Guests. ⁠ ⁠ Cheshire (F)⁠ York II (M)⁠ Dorset (F)⁠ Gloucester (pronounced Gloss-ter) (F)⁠ Somerset (F)⁠ ⁠ This litter's amazing breeder caretakers even included each shire's official flags...