Raise a puppy.
Change a life.
ABOUT PADS
Pacific Assistance Dogs Society (PADS) breeds, raises and trains fully certified assistance dogs. Our service (mobility & PTSD) and hearing dogs provide life-changing independence to those with physical disabilities other than blindness. Our accredited facility dogs work with community professionals, such as teachers, RCMP and psychologists to help support healthy communities.
It's #GivingTuesday 2020 and thanks to our dear friends at the McGrane-Pearson Endowment Fund*, Pamela Manson Fund* & the Gracie-Waddell Fund* all donations made today will be matched up to $15K. This means that we could raise enough in just one day to train two...
read more
PADS is more than 90% volunteer-driven 
we thrive off the passion of the people who have decided to join the PADS Family.
PADS currently runs volunteer programs in the BC Lower Mainland & Okanagan as well as in Calgary, AB., and is a fully accredited member of Assistance Dogs International.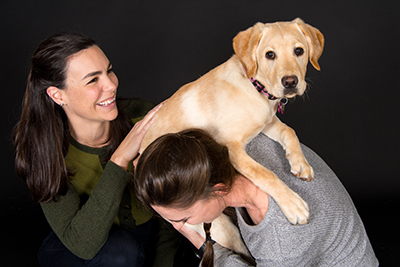 FOLLOW OUR ADVENTURES
Our pups are always adventuring. Follow along each month to see what they're up to and how they are doing!
Oh July! What heat you bring! This is not my first summer so I am better equipped for fun! I have packed away my winter coat and love the little fan that is attached to my kennel. Every now and again, I sport my raisers sunglasses and I have loved lying around in the...
read more
In July, I turned nine months old. I've gotten so big now, my raiser says she just blinked and POOF, now I'm nearly full-grown! I got to wear my spiffy new vest out and about in our neighborhood this month. I also wore it into the office the one day we had to go back....
read more