There are so many reasons to MOVE!
Join us for our second annual MOVE event! 
Walk, roll, run, dance, ride, paddle, swim, jump – whatever way you can MOVE, make it matter! Move in your own backyard, climb a mountain, ride a horse… it's up to you! 
JUNE 26-AUGUST 31, 2021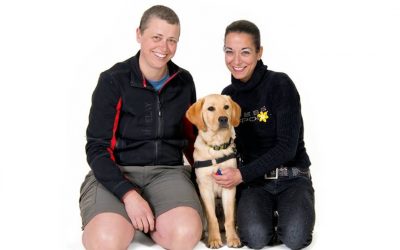 MEET OUR MOVERS: TEAM FRANZ How they are Moving for PADS Since they are two members in Team Franz with different 'move' likings, they've decided to undertake different 'move' goals! Sabrina will be climbing the Coquitlam Crunch staircase. She says, "Since COVID-19...
MEET OUR MOVERS: SUZANNE - TEAM CAPTAIN OF "TRAILS WITH TAILS" How they are Moving for PADS Suzanne is captaining Team Trails With Tails, saying "I had a great time participating in the MOVE event last year and seeing our team come together virtually to cheer...
KEY DATES
June 26: Early Bird Registration Opens
July 18: Early Bird Registration Closes
August 1-31: Raise & MOVE!
August 21: A Day of MOVE – Virtual Event
August 31: Last Day for Donations
CORPORATE TEAMS
New this year – register your  Corporate Team! 
Need Help?
Want some more information or need help registering? Watch the video on the right to walk you through the steps of setting up an account and start fundraising! You can also send an email to events@pads.ca if you have any questions!
Getting Started
Thank you so much for registering for MOVE for PADS! We are so grateful that you have joined us. Not sure where to start?! Check out these tips!
Need some Inspiration? Check out our 2020 Movers! 
MEET OUR MOVERS: TEAM DIANE - GIANTS HEAD CHALLENGE Diane How they are Moving for PADS Diane is a PADS puppy raiser in the Okanagan who is MOVEing for PADS this summer by hiking Giant's Head (It is a 3 km hike up with elevation of 350 meters) every other day with...
Media
Tara Doherty
Communications Manager
communications@pads.ca
778.689.5607
Event & SPONSORSHIP
Susie Bakajic
Events & Volunteer Coordinator
events@pads.ca